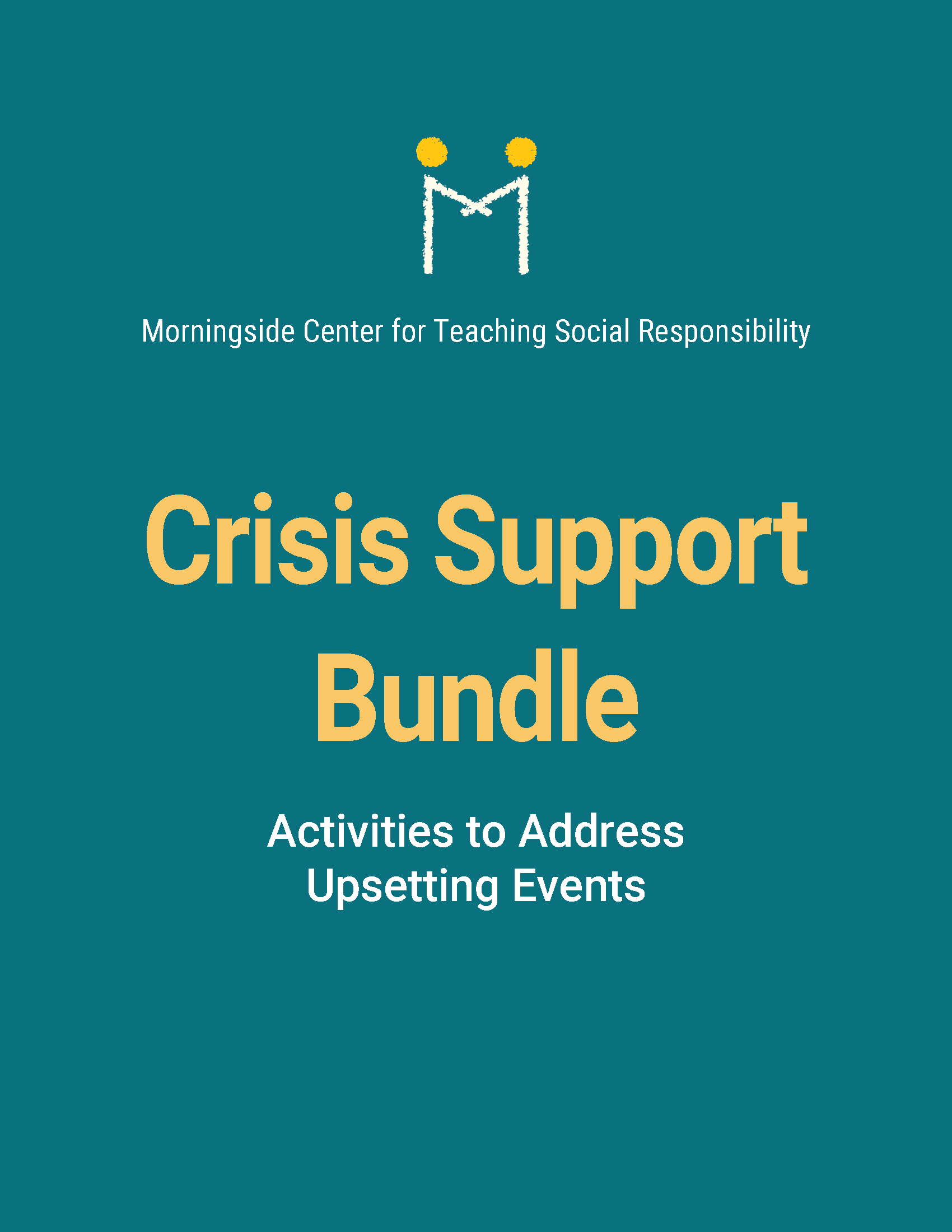 ---
Many educators struggle to find ways to talk with young people about upsetting events that happen in the news. 
The recent mass shootings have shaken us at a time when we were already grappling with a continuing pandemic and increased violence both here and abroad. 
It may be tempting to avoid bringing up upsetting news with your students. But if it's on their minds, giving students a chance to share their thoughts and feelings can provide comfort in the moment, let students know they are not alone, and help build a supportive community in the long term. Self-care and community care are also a priority after upsetting events.
In this PDF, we offer a collection of activities and guidelines to help you discuss what is happening and provide individual and collective support for students and adults in the wake of tragic events. 
---
View the PDF contents online: