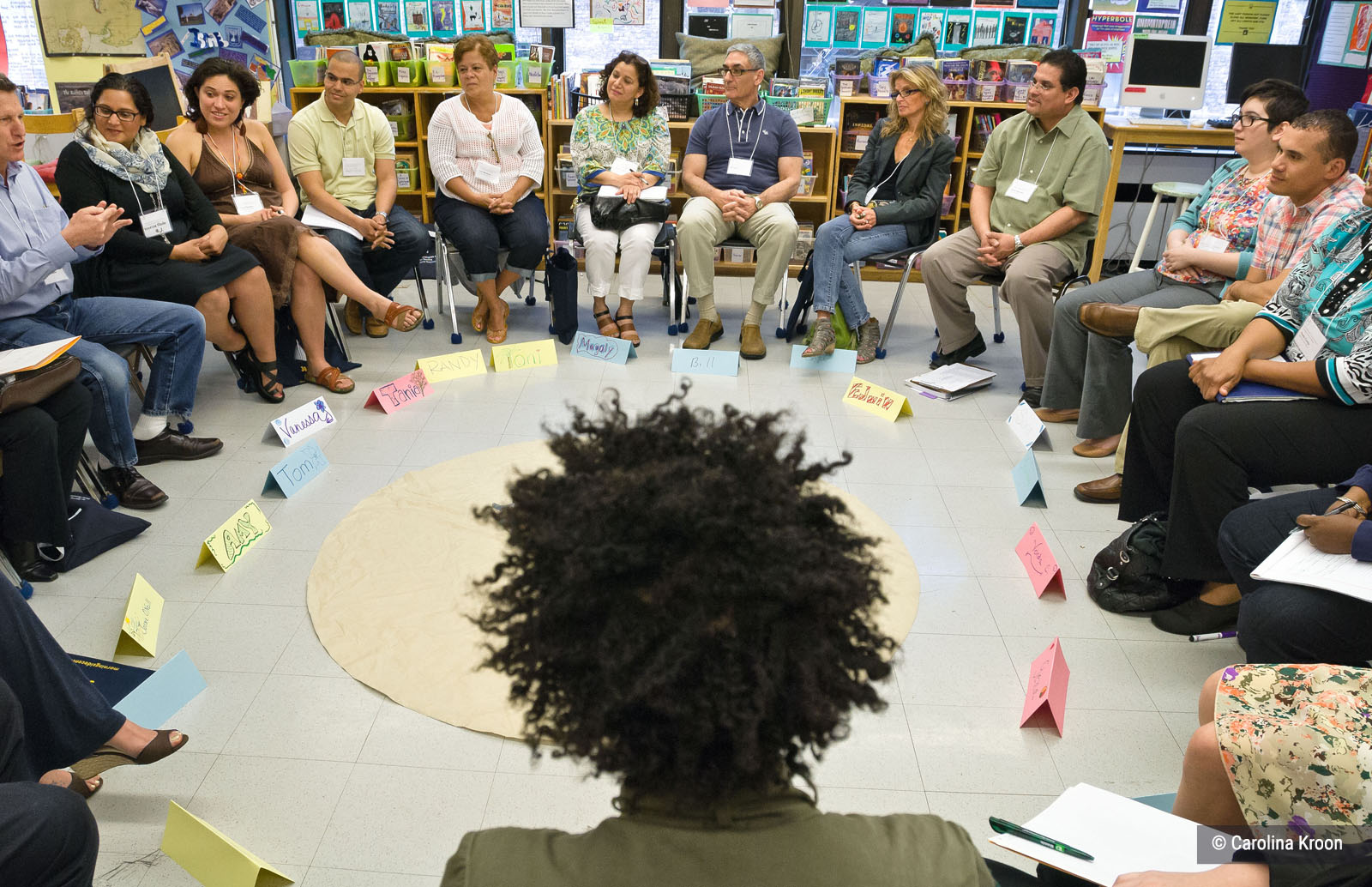 Our Vision & Mission: 
Morningside Center envisions a society where people are active participants in creating a culture of liberation, healing, and deep connection to their communities, natural environments, and the world. Our mission is to facilitate transformative experiences for members of the school community to co-create joyful, equitable, and rigorous learning environments.
For more about our work, see our latest Annual Report. 
 
Our History
Morningside Center was founded in 1982 by educators who saw that young people were key to a future without war and hatred.  Then they rolled up their sleeves and got to work in public schools. Find out more.
 
Our beliefs
No one is an island

. Our well-being as individuals is inextricably linked with the well-being of our community and the world.

We all have gifts. We all have the capacity to listen, learn, care and act to make life better for ourselves and our community.

We are resilient

. We can overcome old hurts, free ourselves from destructive habits, and tap our strengths.

It's about relationships

. With thoughtful, sustained, loving support, we can help young people develop the capacities and skills they need to thrive and to contribute to building a better world.
See all our beliefs and values. 
Our People
Morningside Center's skilled, stable, diverse, and friendly staff includes 30 per diem staff developers who bring our work into schools. Find out more here.
Our Board of Directors brings wide-ranging expertise and commitment to the organization. Find out more here. 

 
Our Funders
We are deeply grateful to the foundations that help support our work! Recent funders include:
Catherine & Joseph Aresty Foundation


 

Booth Ferris Foundation


 

Einhorn Family Charitable Trust


 

Charles Hayden Foundation


 

Charles Lawrence Keith & Clara Miller Foundation


 

Long Island Community Fund


 

New York Community Trust


 

NoVo Foundation


 

Trinity Church Wall Street Philanthropies


 

Anonymous foundation