The future of education is calling us forward.
Come join us! Give, teach, share, connect.
Ways to Get Involved
Get Inspired with Our Free Webinars

May 13th - Self-Care for Educators
Join Morningside Center Staff Developer Victoria Cheng-Gorini for an interactive session on self-care.  Participants will consider practices that can help them in this difficult time as well as explore different self-care routines, from stretching to breathing to artistic expression.  Register now.
 

May 26th - Online Games with Your Students
Join staff developers Laurine Towler and Jason Jacobs as they lead you though some easy online games that can help you and your students connect, build community, and have fun this spring, summer, and fall. Register now.
 

June  9th - SEL for Parents
Join Morningside Center Staff Developer Javier Francisco Diaz to talk about social and emotional learning (SEL) as a family affair.  During this interactive session parents will learn about the five competencies of SEL as well as explore strategies for bringing SEL into their homes. Register now.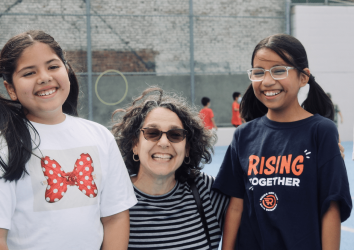 Interested in Working with Morningside?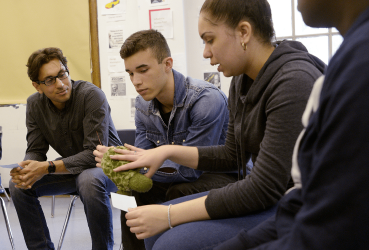 Testimonials
We shouldn't underestimate children, because they are thinkers, and they can be problem-solvers. They learn from each other. They even teach us. So let them be thinkers. Give them that freedom.

Leslie Ramos, Teacher, PS 24, Brooklyn

"Morningside Center is a true partner in educating the whole child. As a principal, you have to find the right resources that match your own vision, your own expectations. The teachers like the curriculum, it is teacher friendly, it is clear, it is relevant, and it fills in those missing pieces for my teachers."

Roberta Davenport, Principal

When kids have been doing circle all year, they feel part of a community, and they don't want to disrespect that community by fighting. So our suspensions have gone down significantly. Our restorative circles have brought us closer to our students. And they've brought us together as adults. We became part of the circle.

Caron Pinkus, Principal