The future of education is calling us forward.
Come join us! Give, teach, share, connect.
Ways to Get Involved
Connect

Find out about upcoming webinars, workshops, new lessons, teaching ideas, and other resources: Sign up for our biweekly newsletter

Teach

Bring the world into your classroom with our TeachableMoment lessons and activities. Try one of the new lessons we post almost every week.

Wondering how can Morningside Center help your district or school? Send us an email and let's talk. 

Give

Throw out a lifeline to educators: Your contribution funds the free lessons, webinars, and other resources we make available to over a million educators each year. Your gift also ensures that our approaches and programs are continually improved and enriched. THANK YOU!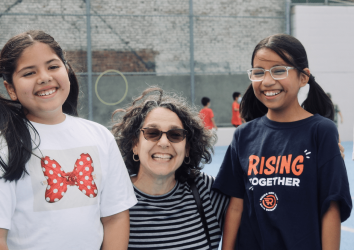 Interested in Working with Morningside?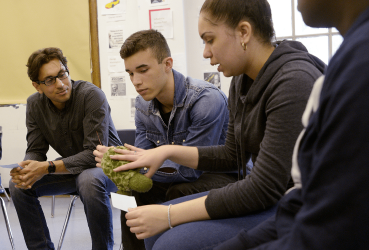 Testimonials
We shouldn't underestimate children, because they are thinkers, and they can be problem-solvers. They learn from each other. They even teach us. So let them be thinkers. Give them that freedom.

Leslie Ramos, Teacher, PS 24, Brooklyn

"Morningside Center is a true partner in educating the whole child. As a principal, you have to find the right resources that match your own vision, your own expectations. The teachers like the curriculum, it is teacher friendly, it is clear, it is relevant, and it fills in those missing pieces for my teachers."

Roberta Davenport, Principal

When kids have been doing circle all year, they feel part of a community, and they don't want to disrespect that community by fighting. So our suspensions have gone down significantly. Our restorative circles have brought us closer to our students. And they've brought us together as adults. We became part of the circle.

Caron Pinkus, Principal