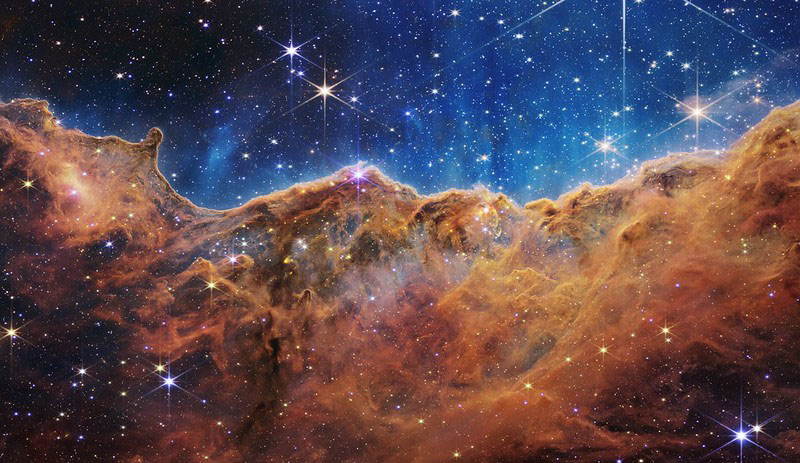 Introduction

Opening Quote
Share with students the following words from author Cole Arthur Riley (aka @Blackliturgies):
"Grief is not the destroyer of beauty. It's okay to look up from the debris long enough to catch your breath on something beautiful."

Student Share
Use one or both of the following questions to invite students to reflect and share with regards to the quote. This can be done as an independent journaling activity, or journaling followed by a share out. 
In response to the quote, what are your IFETS (impressions, feelings, expressions, thoughts, sensations), and/or any connections to the quote?
 
What is a thing of beauty that you have experienced recently? This could be beauty in any form, and utilizing any of the senses.
---

Activities 
Engage students in one or more of the following activities.

Nature
Nature can help us to remember that we are a part of something greater than ourselves, and that there are wondrous and beautiful elements in the world for us to discover and to be inspired by.
 
Look at the following links from NPR, depicting the images and accompanying story on the James Webb Space Telescope. 

Invite students to share their thoughts on why such elements and phenomena in nature resonate with so many people.
 

Have students pick a post that speaks to them from the @Nature account on Instagram, and share out about it.
News Headlines
While progress toward racial justice can feel nonexistent or slow at best, sometimes we hear a story that provides a glimmer of hope.
This update on Tulsa race massacre survivors reminds us of one reason why we must keep fighting for justice.

Invite students to share their thoughts on "the difference between generosity and justice," which is mentioned in the article.
What are students' thoughts on what justice could look like in this case?
 
Good News
The social media accounts @so.informed and @upworthy share posts featuring good news, weekly and daily, respectively. Have students browse the accounts and share out about a story that resonates with them.
Poetry & Words
Share one of the following with students and invite them to share IFETS and connections that come up for them.
Elizabeth Acevedo's Dreaming for Them
Toni Morrison's phrase, "You are your best thing."
 
---

Closing

Share this 1-minute video that Adrienne Maree Brown recorded in May 2022, following a racist massacre in Buffalo. In it, she reminds us, when facing tough times, to "[harness] anger into things that can keep us safe."
Invite students to consider what and who allows them to feel safe, and to journal or share out as they feel comfortable.
---
Extended learning
 
Invite students to share responses to the question/s:

What keeps you going?
What have you come across that made you instantly happy, wondrous, dreamy, etc.?
 

In another video from Adrienne Maree Brown, she invites us to ask ourselves, "Who am I in relationship with? Who can I reach out and hold onto? Is there a skill that I need to learn?" as well as the reminder, "Don't let terror take your time." Allow students to journal or share out in response, if they would like.