To The Teacher

June 2022 will mark the 50th anniversary of Title IX, which prohibits gender discrimination in education and federally funded programs, including sports.
This lesson includes two readings about Title IX. The first reading outlines the history of Title IX and how it has provided more opportunities for women in high school and college to compete at the highest level. The second reading focuses on the continuing gender-based inequity in school athletic programs. Questions for discussion follow each reading.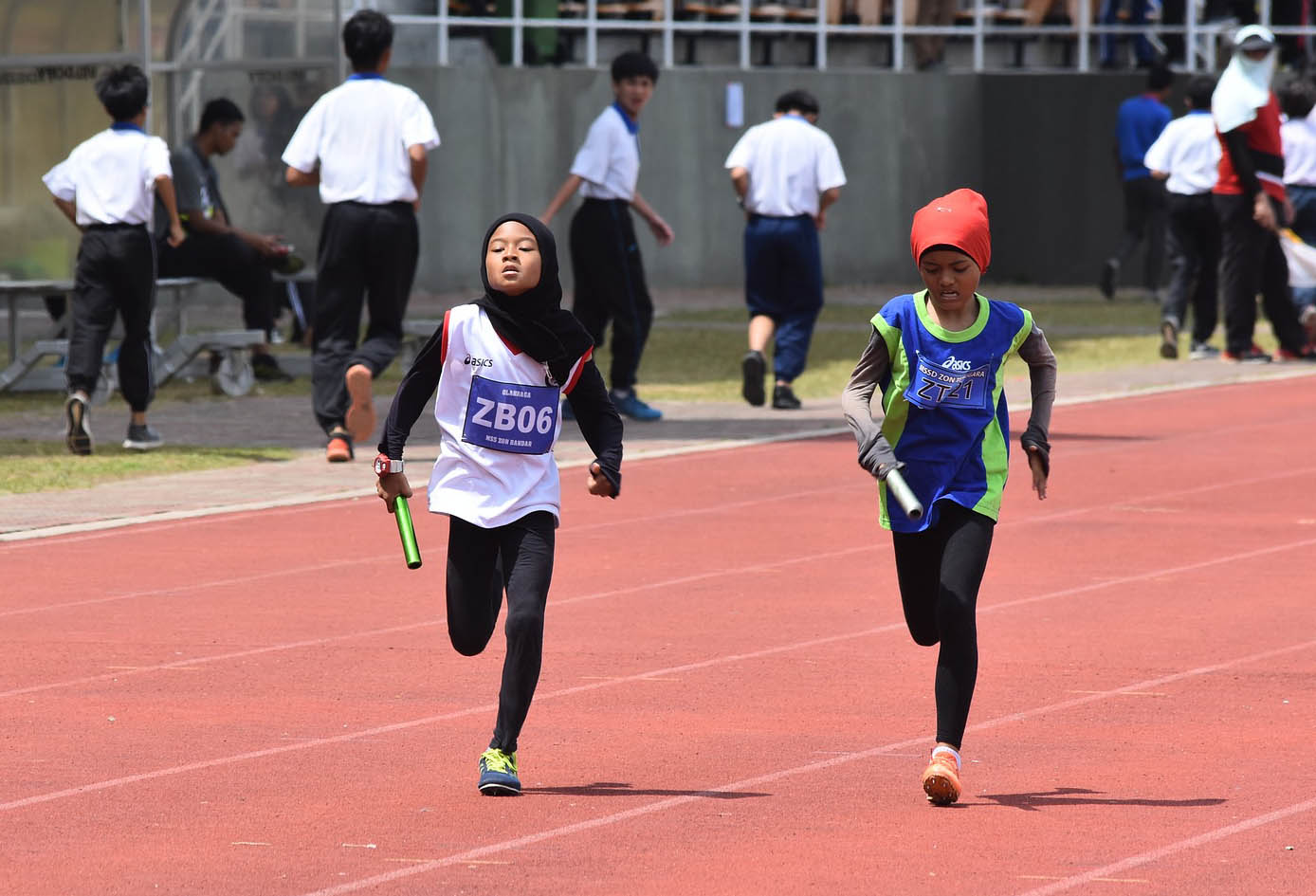 ---

Reading One:
How Title IX Has Transformed Sports

June 2022 will mark the 50th anniversary of Title IX, which prohibits gender discrimination in education and federally funded programs. The law provides a wide range of protections from gender-based discrimination in schools and universities. However, it is perhaps best known for its impact on sports. In practice, Title IX requires schools to provide students of any gender with equal access to athletic opportunities.
Before Title IX was passed, rampant inequality made it difficult for women to pursue their passions in both academic and athletic arenas. In many high schools and colleges, sports teams for women simply did not exist. Only 2% of college athletic budgets went to women's athletics programs. Typically, only men received athletic scholarships.
Since the law's passage in 1972, girls and women have dramatically increased their engagement in sports. Today, close to 3 million girls participate in high school sports, up from 300,000 in 1971. Female participation at the high school level has grown by 1057 percent, leading more women to continue sports participation at the college and professional levels. High-achieving female student-athletes are now able to win major athletic scholarships to attend college.
Writing for History in June 2021, journalist Sarah Pruitt discussed how Title IX has transformed women's sports. She wrote:
Title IX, the landmark gender equity law passed as part of the Education Amendments of 1972, banned sex discrimination in federally funded education programs. Its protections would open doors for girls and women in admission, academic majors, teaching positions, vocational programs, and individual classes, and help ensure equal access and treatment once they got in.

"This was during a time where there were a lot of barriers for women to progress or succeed in society," says Karen Hartman, an associate professor at Idaho State University who has studied Title IX extensively. "The Educational Amendments Act, and specifically Title IX, was attempting to address some of those wrongs and provide more opportunities."

Yet despite its broad aims and applications, Title IX is most famous for its impact on expanding opportunities for women and girls in sports…. By 2012, the 40th anniversary of Title IX's passage, the number of girls participating in high school sports nationwide had risen tenfold, to more than 3 million. More than 190,000 women were competing in intercollegiate sports—six times as many as in 1972. By 2016, one in every five girls in the United States played sports, according to the Women's Sports Foundation. Before passage of Title IX, that number had been one in 27.

"There used to be a way to view women's sports [as] lesser than," Hartman says. "But if you watch women's sports today, their competitive level with men is oftentimes on a similar playing field. We're seeing athleticism like we've never seen before."

Over the past 50 years, the positive impacts of Title IX have trickled down from the college to the high school level. Reporting for local ABC news in Eldridge, Iowa,  in February 2022, sportswriter Jenna Webster captured the way Title IX has changed athletics for high school students. Webster reported that on "National Signing Day" (February 2), athletes from North Scott High School in Iowa committed to playing their sport in college.
Webster noted that February 2 is also National Girls and Women in Sports Day, "a day to recognize the accomplishments of female athletes, the influence of sports participation for women and girls and honor the progress and continuing struggle for equality for women in sports." Webster wrote:
Five of the athletes at North Scott's signing day were young women, including Grace Graham, who will be playing volleyball and running track at Maryville University next year.

"If I didn't have sports, I wouldn't really have gotten to know… who I am and what I can do to reach my fullest potential," Graham said. "It shaped me to be a more competitive person and to learn more about the game, to always push my limits. It's all mindset, so as long as I can fix my mindset, I can do anything."

The opportunities that are available to Graham and these young women now aren't the same as they were prior to the passage of Title IX of the Education Amendments of 1972….

"I just feel like there's more girls that are able to do more things that they want to do," said Grace's mom, Sarah Graham. "They are not told they can't anymore. I just feel like that has changed our world and has made girls more confident, more successful, more able to deal with different things that might come their way, different problems and how to problem solve."

North Scott volleyball coach Taryn Vanearwage said she has seen female athlete's opportunities expand. North Scott offers girls wrestling, and the sport was recently sanctioned by the Iowa Girls High School Athletic Union.

"Just like any male that has that opportunity, I feel like it should be the same exact way for a woman," Vanearwage said. "I don't think because of your gender that you should have to be less than."

The world of women's sports has changed entirely since Sarah played volleyball at North Scott and in college in the late 1980s, early 90s.

"When I was going through there were not a lot of opportunities for girls to do sports besides what they offered in school," she said. "And just the whole aspect of weight training, and how important that is, that didn't even start to evolve until I was in college for girls. The boys were able to do that, but the girls, it wasn't encouraged at all."

https://www.wqad.com/article/sports/national-girls-women-in-sports-day-title-ix-50th-anniversary/526-cf6378e8-db61-4ff5-87f9-c7bd78ffd385

The 50th anniversary of Title IX marks an important moment for athletes and sports fans alike. To celebrate this moment, ESPN will be airing a month-long series of programs in June called "Fifty/50", which will include documentaries directed and produced by women, as well as nonfiction programming about the battle for equity in women's sports.
For Discussion
 
How much of the material in this reading was new to you, and how much was already familiar? Do you have any questions about what you read?
According to the reading, what is the significance of Title IX? How has it changed the landscape for female athletes in terms of opportunities and career pathways in athletics?
Did you play sports in high school or college, or are you a student-athlete now? How do you think your experience is different from those of your parents' or grandparents' generations?
Do you think stereotypes about what is considered a "masculine" or "feminine" sport continue to influence what activities people choose to take interest in?
 
Do you think coverage of sports on TV perpetuates these stereotypes? If so, how?
---
Reading Two:
Continuing Inequalities in High School and College Sports

Over the past 50 years, Title IX has transformed the world of sports by improving opportunities for women and girls. And yet, in spite of this progress, significant inequalities persist. In recent years, athletes have taken to social media to speak out about continuing gender-based disparities. Their stories reveal how the sports gender gap impacts women's ability to work, perform, and win.
One athlete who has spoken out about persistent inequalities is Sedona Prince. In March 2021, Prince was a forward for the women's basketball team at University of Oregon, which was playing in the Division 1 NCAA basketball tournament in San Antonio, Texas–the biggest college basketball tournament.
Prince filmed a video with her phone comparing the women's and men's weight rooms. "This is our weight room," Prince said, pointing to a single, small set of lightweight dumbbells placed in an otherwise empty room. Next she scans the men's weight room: a large, well-stocked gymnasium set up with row upon row of workout machines, weight racks, and ample space for training. After Prince posted the video on social media, it went viral, spurring widespread outrage.
Covering the story for ABC News, Meredith Deliso wrote on March 19, 2021:
NCAA officials apologized for "dropping the ball" after providing women's basketball players with training facilities inferior to men's during the Division 1 tournaments.

"We fell short this year in what we've been doing to prepare in the last 60 days for 64 for teams to be here in San Antonio, and we acknowledge that," Lynn Holzman, the NCAA's vice president of women's basketball, said during a press briefing Friday, after images and video surfaced on social media showing the stark differences between the women's and men's weight room facilities in Texas and Indiana, respectively.

The apology comes after University of Oregon forward Sedona Prince posted [her] video…. 

"If you're not upset about this problem, then you are a part of it," Prince said.

Golden State Warriors' Stephen Curry retweeted the viral video, saying, "Come on now!"

Ali Kershner, a sports performance coach at Stanford University, also posted images to Instagram Thursday contrasting the women's sparse weight room to the men's more lavish one in Indianapolis.

"This needs to be addressed. These women want and deserve to be given the same opportunities," Kershner said. "In a year defined by a fight for equality this is a chance to have a conversation and get better."

In an initial statement Thursday evening, Holzman said limited space in the tournament bubble was a factor in the amenities available.

On Friday, Holzman said the NCAA was "actively working" on addressing the women's facilities, promising that improvements would be in place by Saturday morning.….

The weight room disparity has touched on larger issues of inequality in women's college basketball…. In a video statement Friday in response to Prince's video, tennis trailblazer Billie Jean King criticized the NCAA's use of "Final Four" on social media to only highlight the men's tournament.

"We're always supposed to be so happy with just anything, the crumbs, whatever – we're  not happy anymore," King said. "We want equity. We want equality. We want the same."

https://abcnews.go.com/Sports/ncaa-apologizes-womens-basketball-players-weight-room-disparity/story?id=76563430

Under pressure because of these charges, the NCAA was compelled to commission a report into the state of gender-based inequity in college sports. In the fall, the law firm Kaplan Hecker & Fink LLP produced an investigative report on the NCAA which revealed a severe gap in spending between men's and women's athletics. On October 26, 2021, the Associated Press described the report's findings:
The NCAA spends more on average on male athletes than female ones, particularly when it comes to the "mere handful of championships'' viewed as revenue sources, according to a new report.

The law firm hired by the NCAA to investigate equity issues released its 153-page report Tuesday night, which includes a series of recommendations to improve the gap among all sports tournaments….

Tuesday's report shows spending per Division I and national championship participants, excluding basketball, was about $1,700 less for women's participants than men's in 2018-19. The NCAA spent $4,285 per men's participant versus $2,588 per women's participant. The gap is even greater in the six single-gender sports like wrestling and beach volleyball – $2,229 more per student-athlete for the men's championships than for the women's.….

Tuesday's report also recommended:

Establishing a system for collecting and maintaining standardized data across all 90 championships that will facilitate future gender equity reviews and audits.
Getting rid of gender modifiers on branding for the tournaments and championships.
Increasing the number of senior staff in the NCAA's championships structure to improve oversight of gender equity.
Conducting a "zero-based'' budget for each championship over the next five years to ensure gender differences are necessary, appropriate, and equitable.

The report estimated that ESPN is underpaying the NCAA for tournament rights for 29 championships, "causing the association to lose out on substantial and crucial revenue.'' For example, the firm estimated that women's basketball annual broadcast rights in 2025 would be worth $81 million to $112 million, which is "multiples more'' than the network gives NCAA right now for all 29 championships.

https://www.espn.com/college-sports/story/_/id/32481915/second-ncaa-gender-equity-report-shows-more-money-spent-male-athletes-female-ones

Since Title IX passed 50 years ago, there have been major strides towards gender equity in high school and college sports. Yet, despite this forward momentum, it will take continued advocacy on the part of student-athletes and supporters to raise awareness about the disparities that remain and to force educational institutions to take action.
For Discussion
 
How much of the material in this reading was new to you, and how much was already familiar? Do you have any questions about what you read?
 
According to the reading, what are some of the gender-based disparities that continue to exist in high school and college sports?
 
Both University of Oregon forward Sedona Prince and Stanford University sports coach Ali Kershner posted videos and images to social media to highlight the contrast between men's and women's facilities. What do you think is the role of social media in raising awareness about issues such as gender-based disparities in sports?
 
The law firm's report identified a number of changes that should be made by the NCAA to address inequalities. What did you think of these recommendations? What other actions might you recommend as steps toward promoting equality?
 
How do documents like the report on NCAA spending compare with your own experience? Have you witnessed inequalities in the athletic programs at schools you have attended? If so, what inequality have you seen? How might it be addressed?
Research assistance provided by Celeste Pepitone-Nahas.