To the Teacher:
 
Around the world, millions of people have fled their homes seeking safety and a future elsewhere. This lesson has students consider what it is like to be a refugee, and how we can welcome people who are newcomers. Older students read about and discuss the Afghan refugees now arriving in the United States, and how we might support them. Note: The lesson is written for classrooms without recently resettled Afghan refugees. Adapt and adjust it as you see fit if you are welcoming recently resettled Afghan or other refugees.
In the past decade, refugee crises have made news headlines on a regular basis. These crises are the result of situations like the brutal decade-long civil war in Syria that has left the country in shambles; the grave human rights abuses (possibly genocide) of the Rohingya in Myanmar; the armed conflict in the Tigray region of northern Ethiopia that broke out in the fall of 2020; and the conflict in Yemen that has triggered the worst humanitarian crisis in recent history, with people facing physical danger, food insecurity and grossly inadequate healthcare. 
There are also streams of refugees fleeing poverty, violence, and corruption in Central America's "Northern Triangle" comprised of Honduras, Guatemala, and El Salvador. And the Venezuelan refugee and migrant crisis is one of the largest displacement crises in the world today due to a collapsed economy, shortages of food and medicine, and a lack of security. 
And, of course, recent headlines have been dominated by the situation in Afghanistan. A two-decade long conflict, economic hardship, and climate-related challenges have forced people to flee their homes even before the recent Taliban takeover, as the U.S. decided to finally pull out its military after 20 years of violence and occupation. 
According to United Nations refugee agency (UNHCR) numbers, 1 percent of the world's population (more than 80 million people) has been forcibly displaced. Of those, 30-34 million are children. The number of displaced people globally has doubled since 2010 and continues to outpace global population growth. With the ongoing COVID-19 pandemic, moreover, the situation has become even more dire.
For additional resources about the Global Refugee and Migrant Crisis: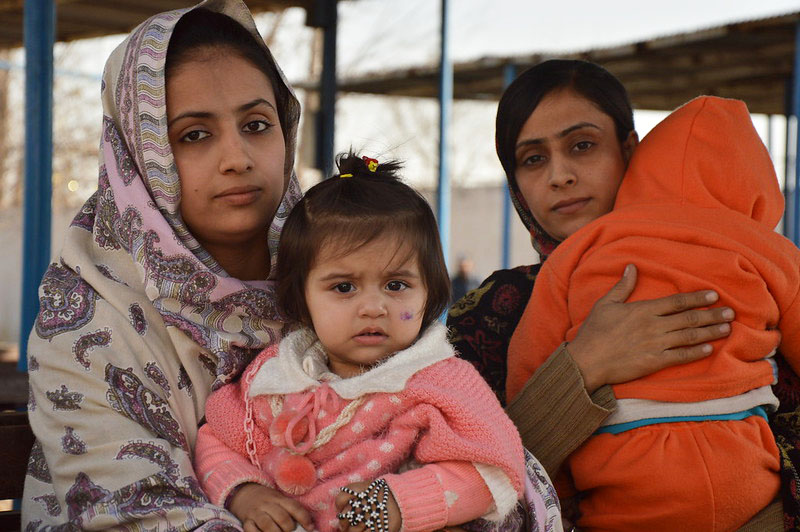 ---

Opening Reflection and Group Share

Show students Ana Navarro Cardenas' tweet below.