Leadership 
Morningside Center's 36-year track record of successful work in public schools is made possible by our passionate and talented staff (including 15 salaried staff and over 30 per diem staff developers), and deeply committed leaders.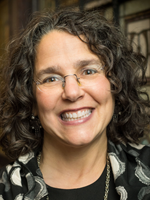 Cassie Schwerner, Executive Director
Cassie's life work is dedicated to making positive social change at the intersection of racial justice and public education. Cassie came to Morningside Center in 2018, after two decades at The Schott Foundation for Public Education, most recently as Senior Vice President of National Partnerships. At Schott, Cassie was immersed in many of the same social and racial justice issues that are at the center of Morningside's work, including fostering restorative practices and ending discipline policies that disproportionately target students of color. Before Schott, Cassie was a research and editorial assistant for Jonathan Kozol, working on his books Savage Inequalities and Amazing Grace. She serves as a trustee of Kozol's Education Action Foundation and is a board member of New York Appleseed. Cassie has a Bachelor's degree from Earlham College and a Ph.D. in Sociology from Boston College, where she specialized in social movement theory. She is a proud mother of two New York City public school students, Ezra and Vivian.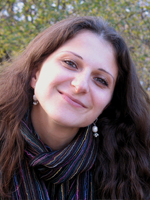 Tala Manassah, Deputy Executive Director 
Since joining Morningside Center in 2009, Tala has led the development and rapid expansion of our collaborative effort with the NYC Department of Education to introduce restorative practices and promote racial equity in the NYC public schools. Tala served on Mayor De Blasio's Commission on School Climate and Culture, and on Chancellor Carmen Farina's advisory council on social and emotional learning. Before coming to Morningside Center, Tala was the founding executive director of the Middle East Children's Institute (MECI). Tala has a Bachelor's degree in Philosophy and Masters in the Humanities from the University of Chicago.