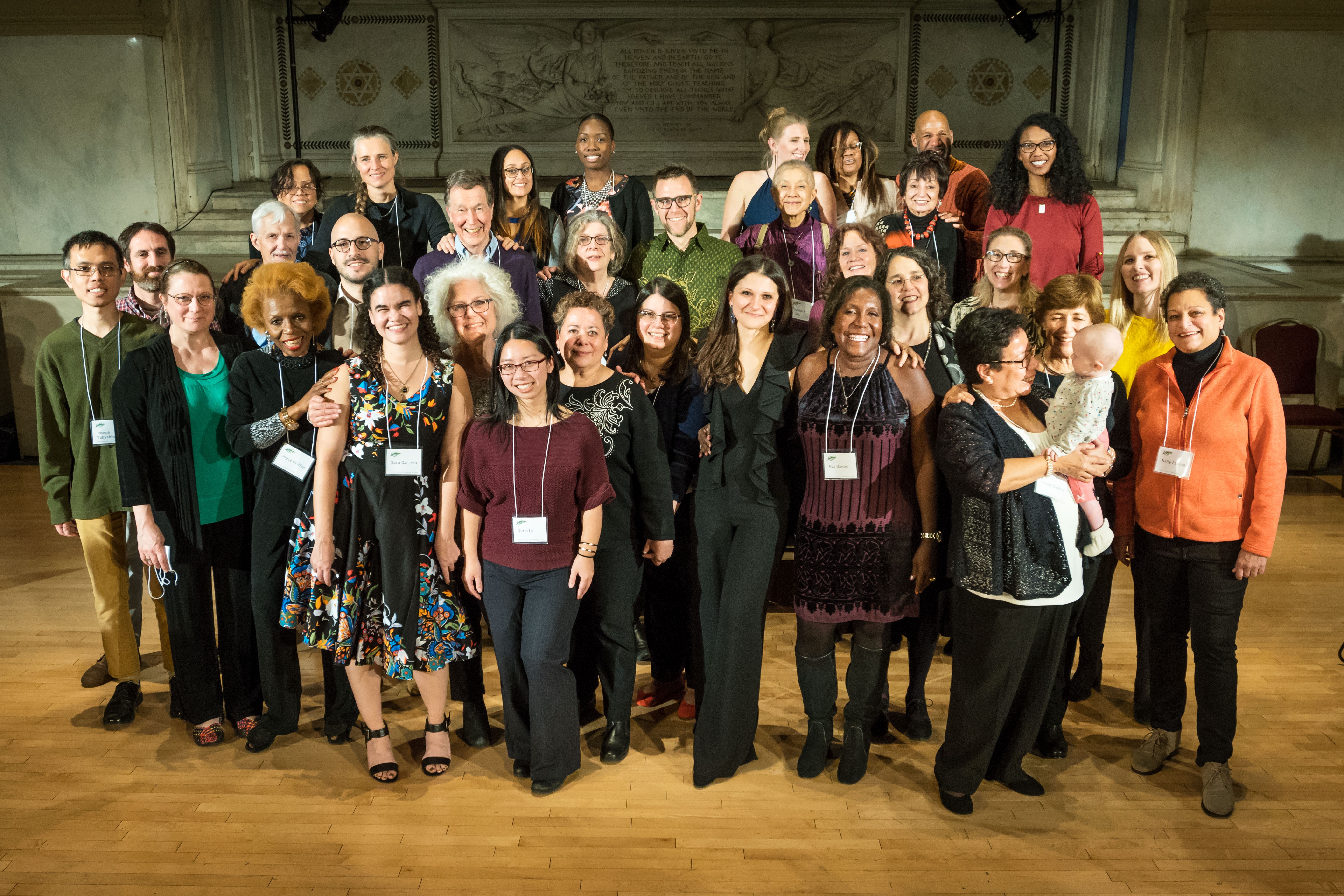 Staff
Cassie Schwerner, Executive Director.  Cassie's life work is dedicated to making positive social change at the intersection of racial justice and public education. Cassie came to Morningside Center in 2018, after two decades at The Schott Foundation for Public Education, most recently as Senior Vice President of National Partnerships. At Schott, Cassie was immersed in many of the same social and racial justice issues that are at the center of Morningside's work, including fostering restorative practices and ending discipline policies that disproportionately target students of color. Before Schott, Cassie was a research and editorial assistant for Jonathan Kozol, working on his books Savage Inequalities and Amazing Grace. She serves as a trustee of Kozol's Education Action Foundation and is a board member of New York Appleseed. Cassie has a Bachelor's degree from Earlham College and a Ph.D. in Sociology from Boston College, where she specialized in social movement theory. She is a proud mother of two New York City public school students, Ezra and Vivian.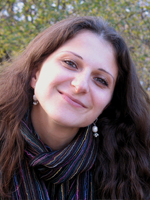 Tala Manassah, Deputy Executive Director. Since joining Morningside Center in 2009, Tala has led the development and rapid expansion of our collaborative effort with the NYC Department of Education to introduce restorative practices and promote racial equity in the NYC public schools. Tala served on Mayor De Blasio's Commission on School Climate and Culture, and on Chancellor Carmen Farina's advisory council on social and emotional learning. Before coming to Morningside Center, Tala was the founding executive director of the Middle East Children's Institute (MECI). In 2008, MECI was recognized by the Clinton Global Initiative, and became one of CGI's Member Commitments. Tala has a Bachelor's degree in Philosophy and Masters in the Humanities from the University of Chicago.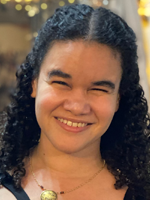 Sara Carrero, Communications Specialist.  Sara has been at Morningside Center since 2010.  She works on the website, newsletters, social media, designing handouts, and keeping the database in order. Before coming to Morningside Center, Sara worked as a kindergarten assistant, an after-school program coordinator, and a dance teacher.  Outside of Morningside Center, Sara volunteers as a municipal liaison for National Novel Writing Month (NaNoWriMo) and runs Whimsy Station.  Sara was introduced to social & emotional learning as an elementary school student at Central Park East I. She has a BA in Theatre Design from Muhlenberg College.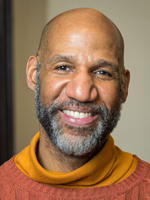 Daniel Alexander-Coles, Senior Program Manager. Daniel supports our team of trainers, provides training himself, and helps guide our racial equity work. Before coming to Morningside Center, Daniel served as an induction mentor at Teachers College, providing coaching, modeling, and other support for new NYC public school teachers. He's a licensed special education teacher and taught history and ELA at South Bronx Preparatory School and science at Millennium Art Academy. Prior to that, he served as academic advisor and interim coordinator of the College Now Program at The City College of New York. Daniel has a BA in Public Policy from Stanford, an MFA in Acting from the University of Washington, and an MS in Education from Hunter College.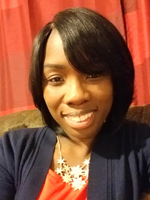 Katrena Dennard, Director of Finance.  Katrena joined the Morningside team in 2013 as a business assistant, then became controller, and now serves as director of finance. Katrena has a passion for the details of financial information. She is responsible for fiscal management, budgeting, and overseeing the accounting cycle at Morningside Center. Before joining the organization, Katrena enjoyed working in education as a teacher assistant and also as staff accountant for a Bronx charter school. It was at this school that Katrena discovered her love for crunching numbers.  Morningside Center has allowed her to keep her connection to education while still pursuing her career as an accountant. In June 2019 she will graduate from Empire State College with a BS in business management and a concentration in accounting.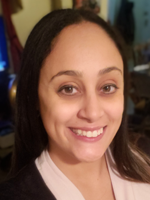 Sully Diaz, Director of Program Operations. Sully helps coordinate our programs and develop program content. Before taking on this role, Sully was the program director for our PAZ after school program at P.S. 24 in Sunset Park, Brooklyn, beginning in 2016. In that role, she oversaw all programming for over 200 elementary school age children. Sully's work over the past ten years has focused on providing direct services to children, teens, young adults, as well as professional development workshops to youth workers and professionals. Sully's current passion and research has focused on restorative practices in public schools and in our criminal justice system to reduce youth criminalization and promote racial equity. She has a BA from Middlebury College, and M.A. in Youth Studies from CUNY School of Professional Studies.  Sully is also a Posse Foundation alumna and continues to mentor high school and college students in her spare time.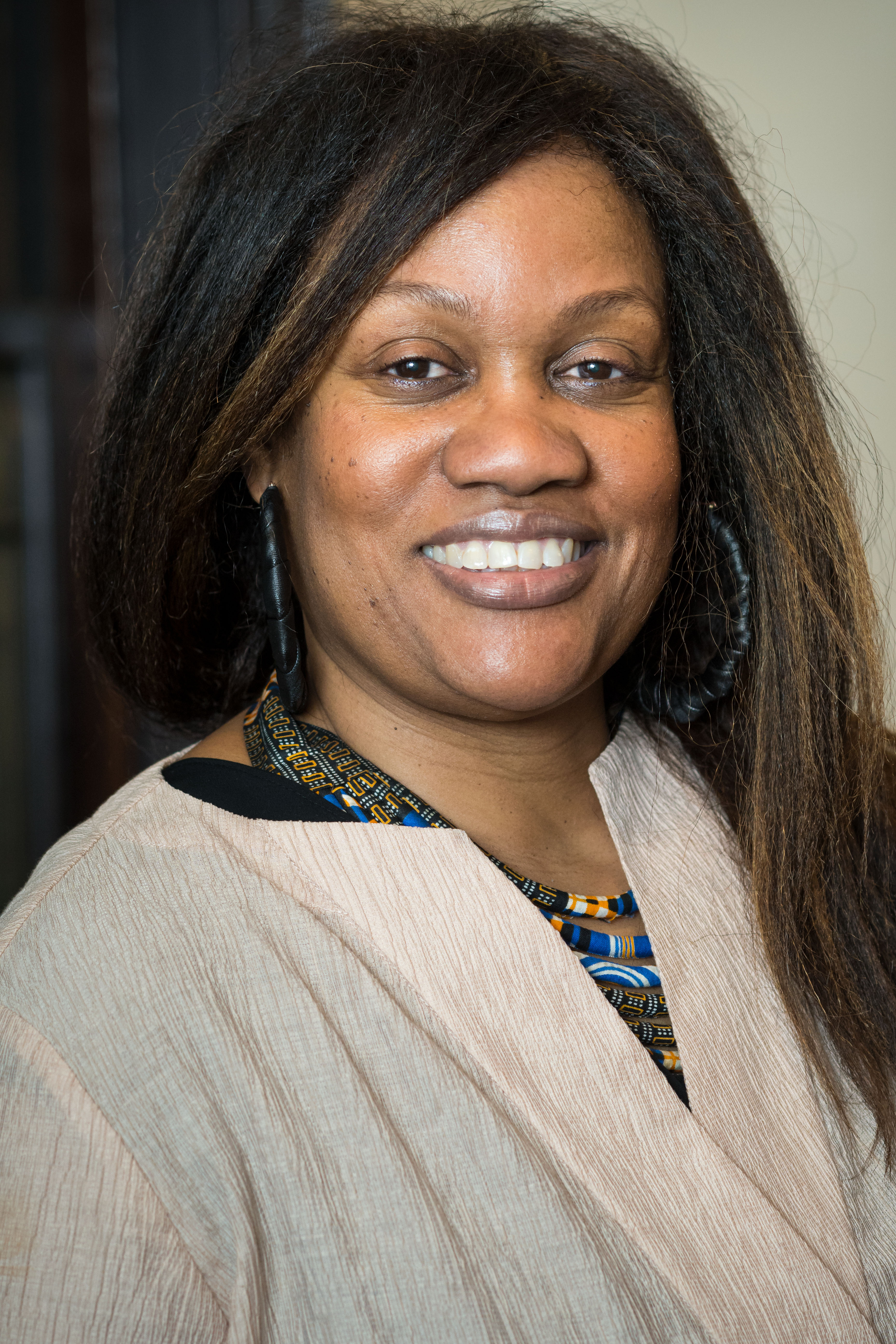 Dionne Grayman, Director of Strategic Partnerships. Dionne directs our No Dreams Deferred project, which serves schools across District 5 in Harlem. Before joining our staff full time, Dionne worked for eight years as a trainer and staff developer for Morningside Center. She also writes a regular blog for the organization, See and Be Seen. Dionne became an English teacher in 1993, and her first classroom was in the Rikers Island Education Facility (C-74) teaching male adolescent inmates. Says Dionne: "It was both the hardest and best teaching job I have had to date. I learned much from those young men and that experience has continued to inform who I am professionally and personally." Dionne also taught at Brooklyn Tech, PATH on the Thomas Jefferson Campus, and Boys and Girls High School. She has been a parent and community activist. She cofounded NYCPublic, a non-profit organization dedicated to empowering NYC's public school parents, and she co-founded Mothers Empowered. She has served as a community organizing consultant for the NAACP Legal Defense and Educational Fund. Dionne has a BA from Brooklyn College and an MS in special education from Hunter College.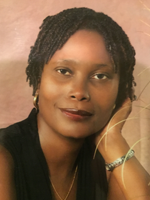 Lilith Hedrington, Payroll Specialist.  Lilith Hedrington joined Morningside Center as the Payroll Specialist in February 2022. Prior to Morningside, Lilith worked for 26 years in the operation department at several brokerage firms on Wall Street, and as an auditor for the New York City Office of the Comptroller. She also volunteers her services for years to a non-for-profit organization that she is a part of in her community as the financial secretary. She also gives of her time and talent preparing taxes for the community with the VITA program and has worked with the board of elections around NYC.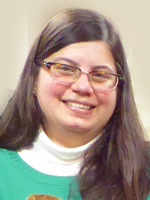 Yaritza Hernandez, Contracts Manager.  Yaritza supervises Morningside Center's PAZ after-school programs. Yari began working at our PAZ program at PS 24 in Sunset Park, Brooklyn in 2004, serving as a senior counselor. She soon became office manager for the program, and also served as a paraprofessional at PS 24. In 2008, Yari came to Morningside Center's main office, bringing her administrative skills and deep knowledge of after-school with her. Yari has an associate degree from Kingsborough College.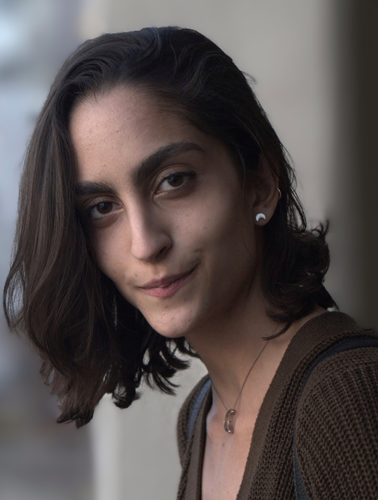 Victoria Iglesias Nieves, Executive Assistant. Victoria (she/her) provides executive administrative support to Morningside Center. She comes to us with professional experience in providing employment rehabilitation services and case management to teens and adults with disabilities as well as disabled adults facing jail time. As a result of her time in the world of human and social services, as well as her own studies, Victoria is passionate about Morningside's work because she believes restorative justice work and social-emotional competency are some of the most important building blocks we need to envision and build the just, compassionate, and punishment-free world we all deserve to inhabit.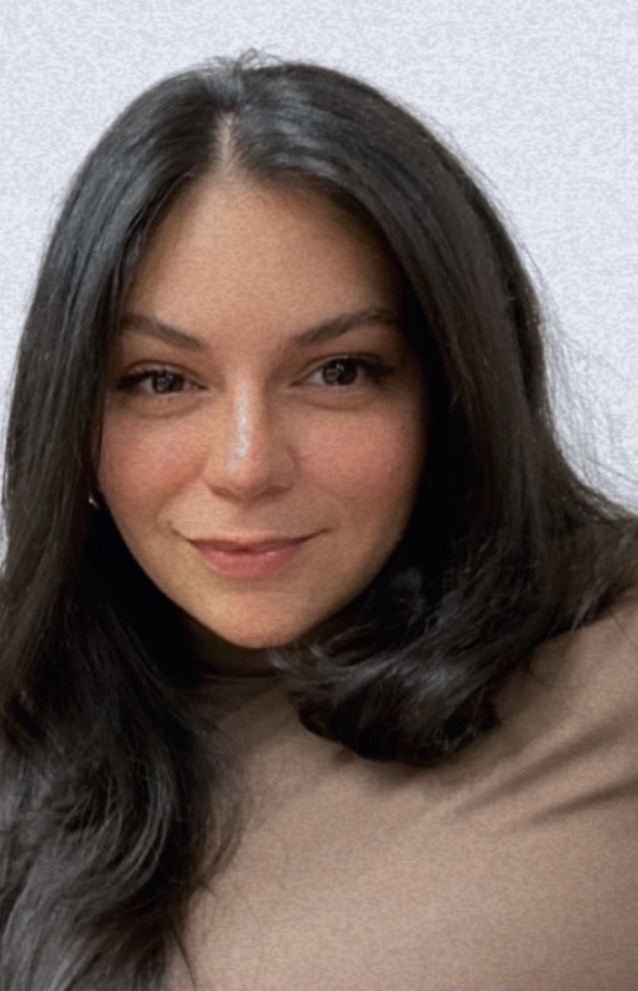 Bryanna Kolja, Afterschool Supervisor/Program Coordinator.  Bryanna has worked for Morningside Center since 2013. Soon after graduating with a B.A. in Philosophy,  Bryanna started working as a kindergarten group leader in Morningside's after-school program in the Bronx. She soon  became program administrator and ultimately program director of our K-8 after-school program. During her six years as program director, Bryanna focused on enabling students and staff to work together to create project-based culminating events where students artistically and collaboratively explored themes such as: self-identity, goal-setting, managing conflict, building healthy relationships, diversity, anti-racism, the school-to-prison pipeline, and the African Diaspora. In 2021, Bryanna became the full-time program manager for all after-school programming for Morningside Center. She currently co-creates and facilitates workshops and provides coaching in social and emotional learning and equity for after-school staff from across New York City as part of Morningside's partnership with NYC's Department of Youth and Community Development. In addition, Bryanna co-created and facilitates Morningside's SEL and Equity in After School Program, which trains and coaches staff from middle school after-school programs throughout NYC.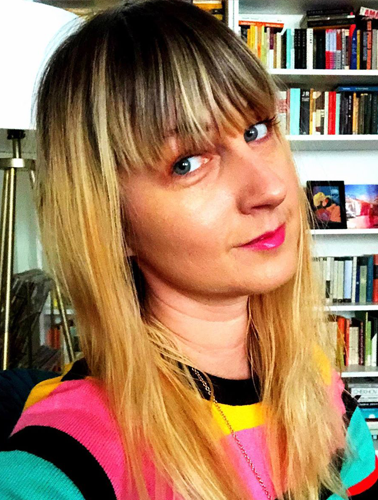 Jillian Luft, Curriculum Writer & Editor. Jillian writes and edits the Morningside Center curricula. Prior to joining the team in 2021, she worked as a social-emotional learning curriculum developer; inclusive education middle and high school teacher; inclusive education compliance manager and instructional coach; and Assistant Director of Student Support. In each of these roles, she rooted her pedagogical approach in the promotion of restorative practices, community building, and disability justice. Jillian has facilitated trainings on adult and student SEL through an anti-racist lens at the Collaborative for Inclusive Education and the NPEA (National Partnership for Educational Access) Conference. She has a BA in Literature/Gender Studies from the New College of Florida and a MS from the Bank Street College of Education.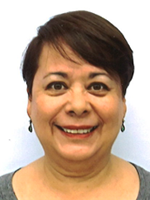 Ann Mathews, Human Resources Director.  Ann has been with Morningside Center since 2001. She has worked in the business department in various positions, including business administrator and bookkeeper, and for the last 10 years has served as human resources director. She works closely with payroll, benefits, pension plans, audits, and compliance. Ann brings years of experience in both the corporate and non-for-profit sector. She attended PACE University and has continued her education through courses at Baruch College. She has helped Morningside automate some of our processes and has a natural knack for IT.  Ann has been a part of the leadership of her church for more than 30 years.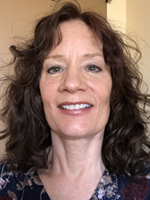 Laura McClure, Director of Fundraising.  Laura helps develop and write our proposals and reports to foundations and public agencies. Before and during her years at Morningside Center, Laura has also worked as a writer and editor focusing on workplace and economic issues. Morningside Center's kind community helps keep her rolling on all fronts. Laura has worked at Morningside Center for over 30 years.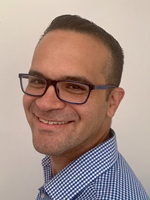 Edgardo Rivera, Senior Director of Operations and Finance.  Edgardo is responsible for the internal operations of the organization which includes Finance, Human Resources, Facilities, Contracts, and IT functions of Morningside Center. Edgardo has 14 years of experience in all aspects of finance and human resources in a range of organizations with a public service mission. His experience includes financial forecasting, cost benefit analysis, Fair Labor Standards Act policies around hiring and onboarding, HR and accounting policy development, and equitable healthcare benefits development. Edgardo also served as an Economics Adjunct in college. Edgardo has a Bachelor's degree from SUNY Purchase, a Master's from The New School, and an Executive Certificate in Nonprofit Financial Management from Baruch College. Edgardo is a meditation practitioner and certified Instructor in Isshin Ryu, a traditional Okinawan Karate.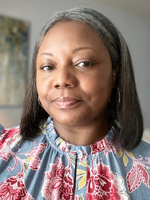 Demetria Robinson, Program and Operations Associate. Demetria has spent more than 20 years in Corporate America as an Executive Administrative Assistant, working in the Print and Publishing industry. She is the proud mother of two children and advocates for them always. Demetria is an active and supportive member of her son's public school community and serves as Co-Secretary on the PTA.  She joins Morningside Center as a Program and Operations Associate in the business office.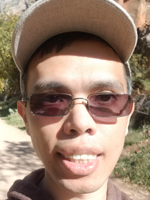 Joseph Yabyabin, Human Resources Assistant.  Joe has been the human resources assistant at Morningside Center since 2010.  His focus includes payroll, helping ensure staff developer compliance with DOE contract requirements, helping maintain the our billing database, ensuring DOH compliance for the after-school programs, and keeping informed about frequently changing NYC and Department of Labor employment regulations.  Joe is an American History and French major who has worked his entire career in the non-profit field, working at TASC (now Expand ED) and more recently SOBRO (a CBO serving residents of the South Bronx). He enjoys working at a smaller non-profit with friendly staff committed to social and emotional learning.  He considers himself detail-oriented, methodical, responsible, reliable, and pleasant to work with.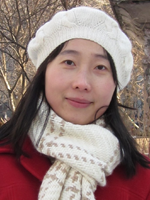 Cecilia Xu, Staff Accountant. Cecilia has been at Morningside Center since November 2019. Her focus includes accounts payable, accounts receivable processes such as billing DOE and non-DOE clients, manages credit card receipts and reconciliation. Prior to Morningside, she worked as a fiscal associate, accountant, payroll manager in profit and non-profit companies for 20 years. Cecilia has Bachelor of Business Administration in accounting from Brauch college. 
---
Staff Developers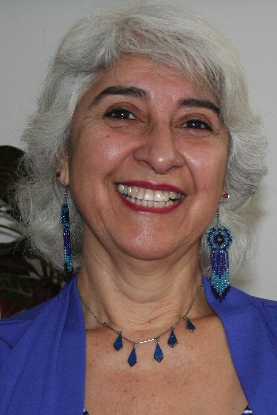 Eugenia [Kena] Acuña, MPH, CPC, has been a Morningside Center staff developer since 2014, providing training in Restore360, coaching school staff and faculty, and supporting the development of a guide on student diversity panels. Kena is a training facilitator, certified leadership coach and consultant. During her career, she has trained students and teachers on health-related topics, focusing on sexual and reproductive health. She has also facilitated circles and worked with parents in a number of areas including leadership development and advocacy. As a parent of three children in NYC public schools, Kena was involved both in classroom support and in committee work.

Mamzelle Adolphine, Ph.D., joined the Morningside Center team in 2017.  She is an Adjunct Professor at the American College of Education (ACE).  She has over 10 years of experience as a public school teacher and as a trainer.  As a teacher, she promoted social and emotional learning to advance personal and academic growth.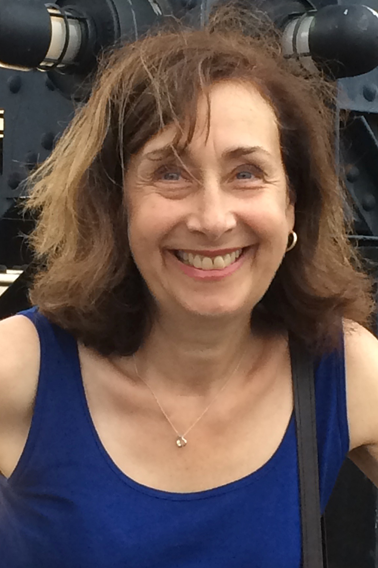 Lili Arkin has been a staff developer for the Morningside Center for Teaching Social Responsibility since March of 2019. She has facilitated trainings for the Restore360 curriculum and has mentored in the NYC public schools. Prior to that she taught high school English in Summit, New Jersey for 20 years and retired in June of 2017 which was when she, her husband, and their little dog Toby, moved to Long Island City in Queens. Lili has a graduate certificate in restorative practices from the International Institute for Restorative Practices. Recent work at Morningside has focused on a project to interrupt predictable patterns of white supremacy. In addition to her work at Morningside, she is the Vice President of her local civic association and a member of the Citywide Roundtable Leadership Council.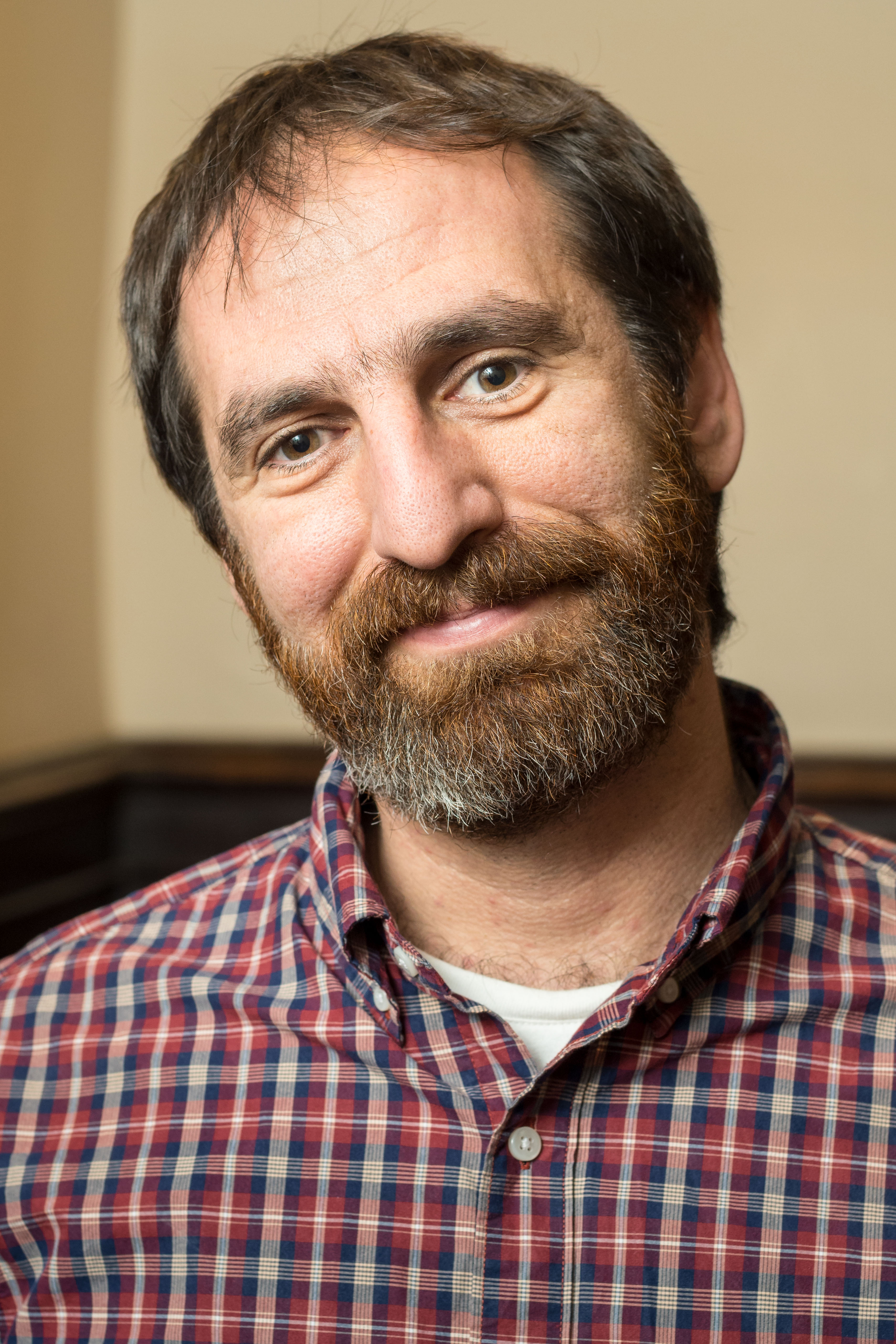 Jonah Braverman has been a Morningside Center staff developer and PAZ educational specialist since 2014, and has worked in the conflict resolution field since 2006. As educational specialist for our PAZ after-school program in the Bronx, he provided training and coaching for staff in SEL, and has helped develop and implement SEL/peer mediation and social action curricula. He has also provided training and coaching for staff at schools throughout NYC in restorative approaches through our Restore360 Program. Before coming to Morningside, Jonah served as program coordinator for Youth Empowerment in Brooklyn, where he developed and implemented experiential SEL curricula and implemented a mediation and restorative justice program. Jonah developed curricula on social reconciliation for the Center for Peace-Building and Reconciliation in Sri Lanka and provided training and coaching in peacebuilding for Common Ground in Nepal. He has a BA in education, community development and sustainable agriculture from Hampshire College and an MA in peace-building, conflict transformation and sustainable development from the SIT Graduate Institute.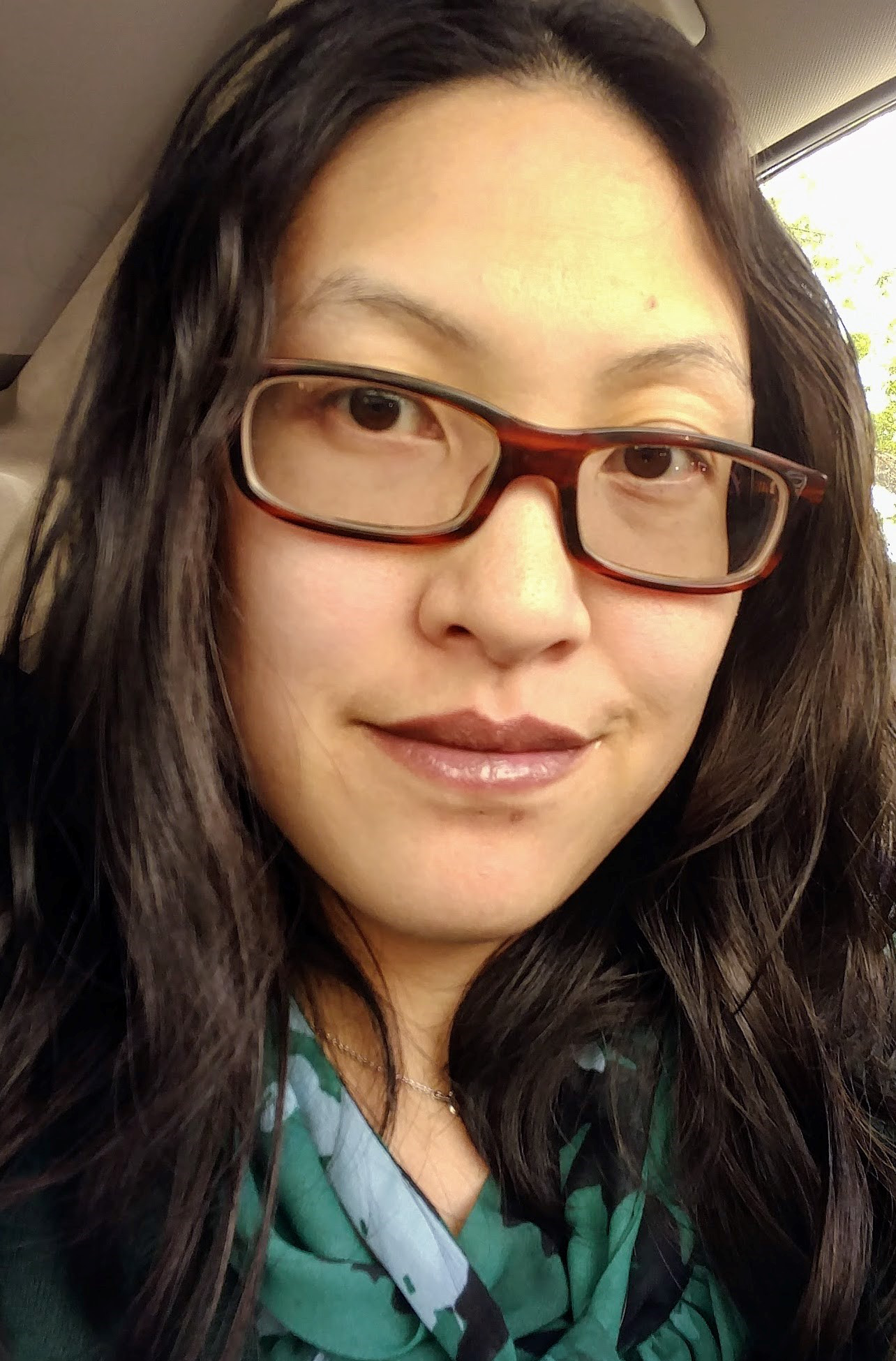 Victoria Cheng-Gorini has worked with Morningside since 2007. For five years, she served as the conflict resolution specialist at our PAZ after-school program at PS 24 in Brooklyn, where she helped both adults and students develop SEL skills. She has worked with Morningside to build the capacity of after-school programs to integrate SEL, and to develop our middle school curriculum. Victoria has also trained and coached staff from public schools across NYC in fostering social and emotional learning through our 4Rs and Restore360 Programs, and trained peer mediators in both elementary and middle schools. In addition to her work with Morningside Center, Victoria has facilitated trainings in positive discipline for CBO staffs for Development without Limits, served as a conflict resolution teacher for Project Reach Youth, and was program coordinator for the Police Athletic League Port Richmond Center. She has a BA in Criminal Justice, from John Jay College and a Masters in Conflict Analysis and Engagement from Antioch.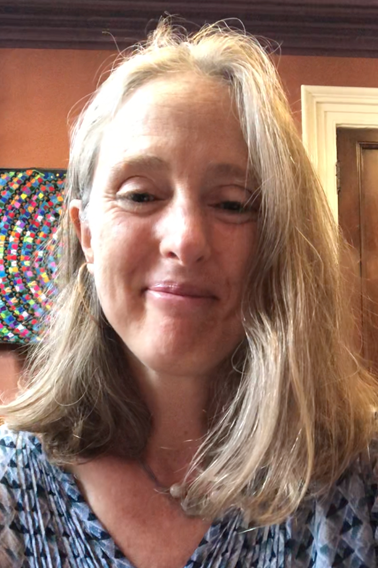 Tresa Elguera is an organizer and a teacher who believes that supportive relationships, play and community are critical elements in creating a just world for everyone. Tresa comes to Morningside after two decades in schools, first as an organizer for Latinx Youth and families, then as a Bilingual Teacher in Dual Language Classrooms and finally, as a High School Spanish teacher. While teaching High school Spanish, Tresa received a fellowship to study the use of improvisation in the classroom. Tresa views play as a critical factor in human development- for everyone, not just children- and sees games that allow groups to laugh together as an essential element of any training. Tresa also emphasizes the use of listening partnerships as a regular practice, supporting both the development of healthy relationships, emotions and critical skills. Tresa holds a B.A. in Race, Class and Gender Issues through Literature, History and Law, from Hampshire College and an M.Ed. in Bilingual Education from Bank Street. Tresa lives in Brooklyn with her family.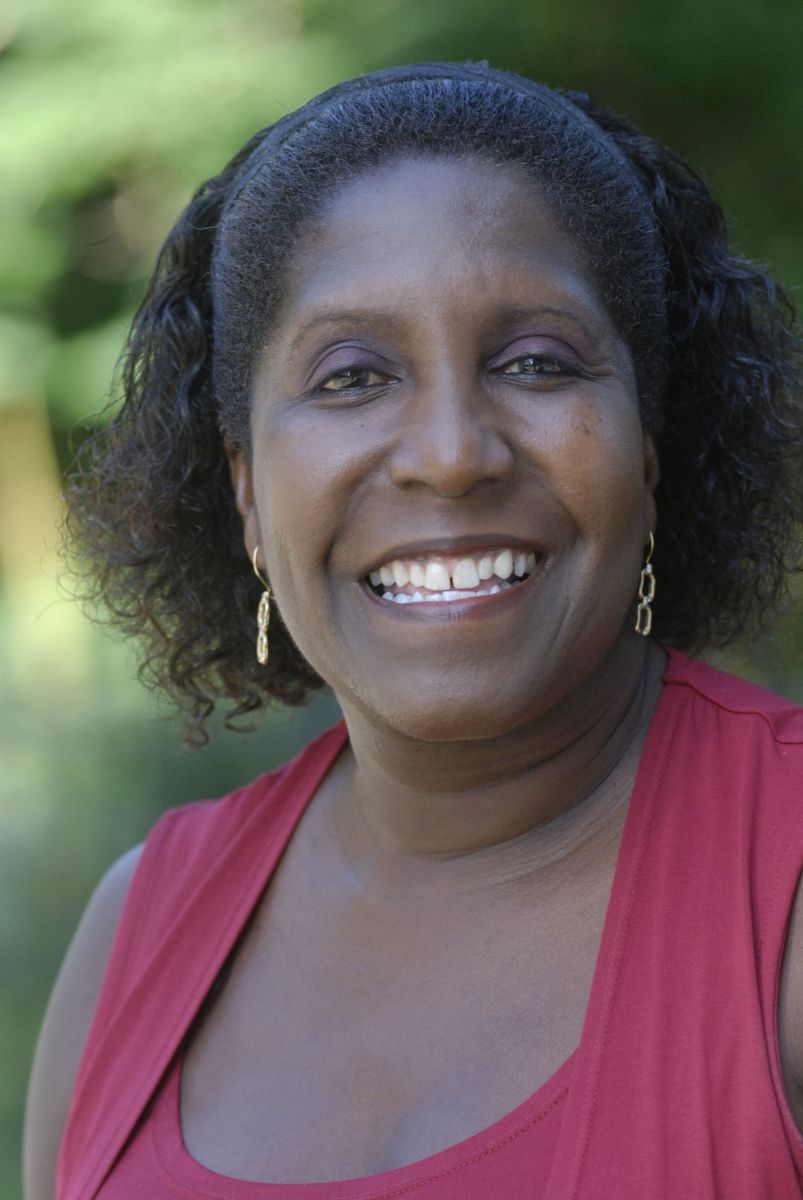 Ava Daniel joined Morningside Center in 2006, and has provided training and coaching to help hundreds of teachers foster SEL in young people through The 4Rs, Restore360, and other Morningside Center programs. She is currently a lead trainer for our CREW program, which is helping NYC after-school programs integrate SEL. Before coming to Morningside Center, Ava supervised a diverse, cross-functional staff at JPMorganChase. As a member of Chases's diversity council, Ava  became very interested in diversity, and subsequently became a diversity consultant with expertise in areas of diversity management, team-building, leadership and communications. Clients included the City of New York, Girls Incorporated of New York City, and the United Federation of Teachers. She has also served as a facilitator/trainer for ADL's World of Difference Program.  Ava has a BA in Communications from Hunter College and a MA in Psychology, specializing in Diversity Management, from Cleveland State University.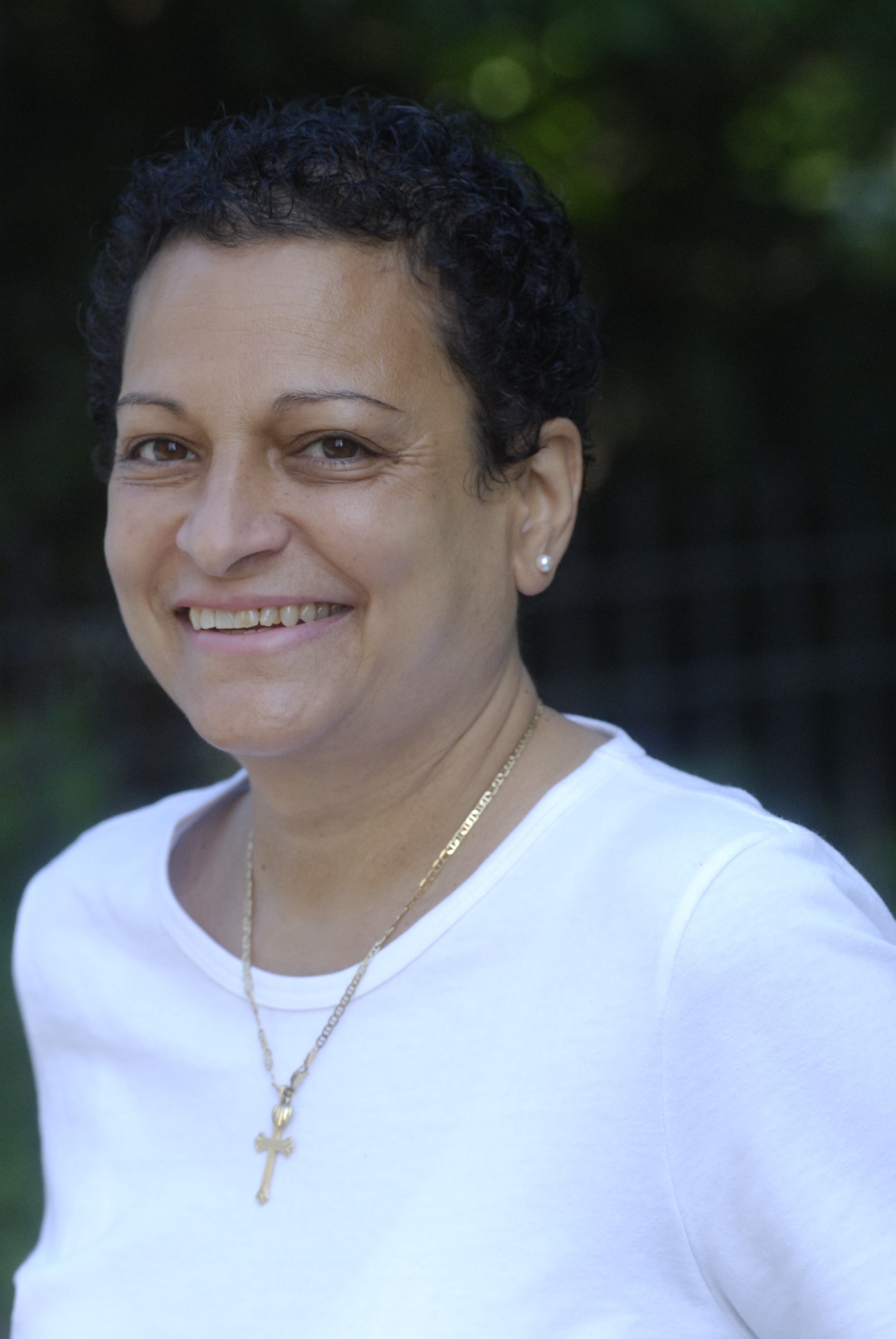 Nelida Espina has been a trainer and staff developer for Morningside Center since 2000, and has provided training, coaching and facilitation in schools throughout the city. She was one of several staff developers selected to implement The 4Rs as part of our major 4Rs research program. She has a passion for working with children, youth, young adults, educators, and parents. Before coming to Morningside Center, she was a special education teacher and educational evaluator, and later moved on to become an educator, chairperson, and director for the Department of Juvenile Justice. She has developed programs and curricula in the areas of literacy development and the social, emotional, and health issues of youth and families. Nelly says: "My best memories at Morningside Center are of being part of a warm and loving staff, witnessing the social  and emotional growth of all who take part in our programs, and being part of a visionary organization."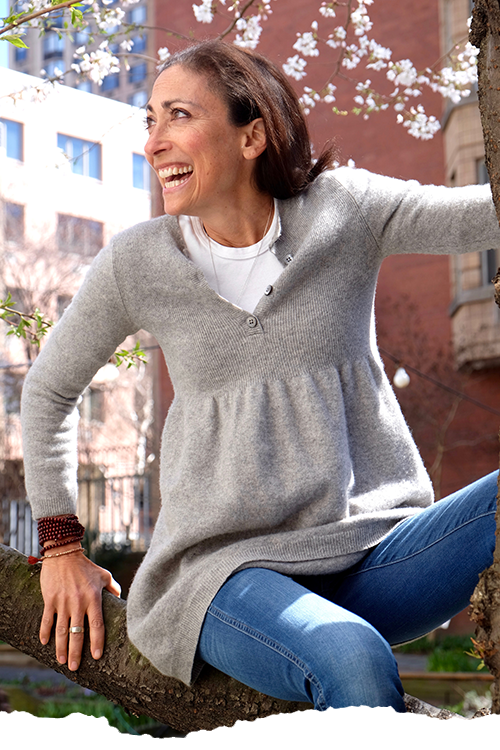 Amy Fabrikant works as an author, staff developer with Morningside Center for Teaching Social Responsibility, facilitator, coach, and restorative practices circle keeper with people of all ages developing a toolbox of communication and relational skills. Amy holds degrees and certifications in Literacy and Conflict Resolution from Columbia University, Social-Emotional Learning (SEL), Nonviolent Communication (NVC), Somatic Meditation, and RelationshipFirst/ Safe Conversations.™  Amy is the author of the award-winning book, When Kayla Was Kyle, Paloma's Secret, and El Secreto de Paloma. She lives in NYC with her family and two small dachshunds with big personalities.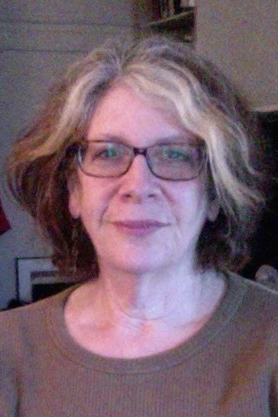 Emily Feinstein has worked with Morningside since the mid-90s. She has supported, coached and trained teachers, parents, students and administrators in dozens of schools. She has helped develop mediation, conflict resolution and advisory programs, as well as our 4Rs curriculum. She has written curricula, trained teachers and worked with schools in "using art to foster SEL." Most recently her work at Morningside Center has focused on the Restore360 Program and its Rethinking Discipline component. She is part of the city-wide cohort of trainers in restorative circles. Emily says: "I've loved and am committed to the ongoing work of building school communities where everyone can thrive. A community that provides the skills and opportunities for talking, listening, encouragement and problem-solving where everyone has a voice."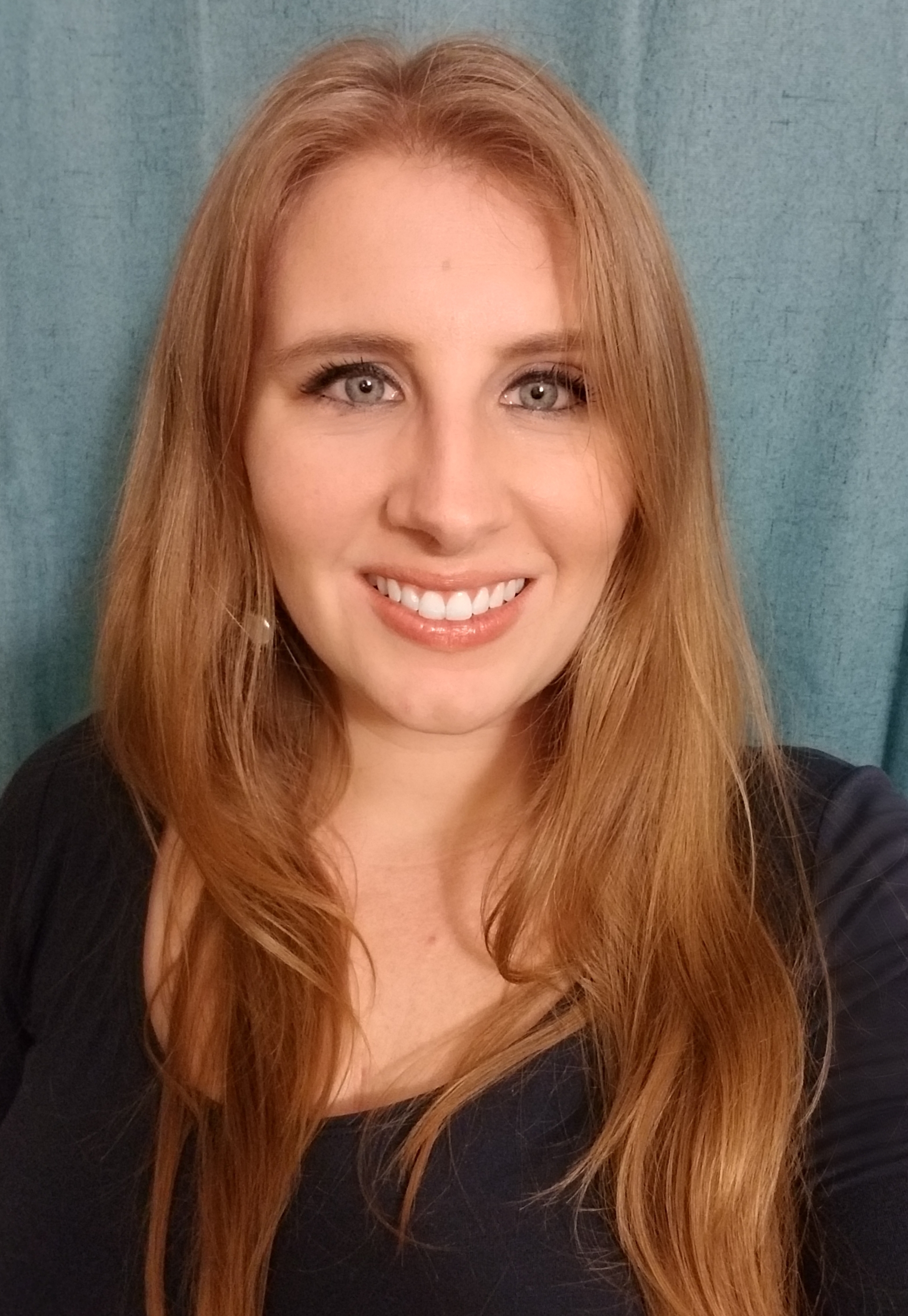 Ellen Ferrin. As a staff developer, Ellen provides training and on-site coaching in restorative practices to teachers, administrators, and staff in schools and after school programs throughout New York City. Ellen has dedicated her career to providing equitable and social justice-oriented education to students regardless of their socioeconomic, racial, or ethnic background. She is passionate about developing curricula that decenters whiteness, and about supporting teachers as they incorporate social and emotional learning into their practice. Prior to joining Morningside Center in 2018, Ellen taught second, fourth, and fifth grades in integrated co-teaching (ICT) classrooms in the Bronx. Before that, she worked in social work in various capacities, including program development, school counseling, and residential care. Ellen has a BA in Sociology and Black Studies from Amherst College, an MSW with a focus on Family, Youth, and Children from Columbia University, and an MSEd in Elementary General and Special Education from Bank Street College of Education.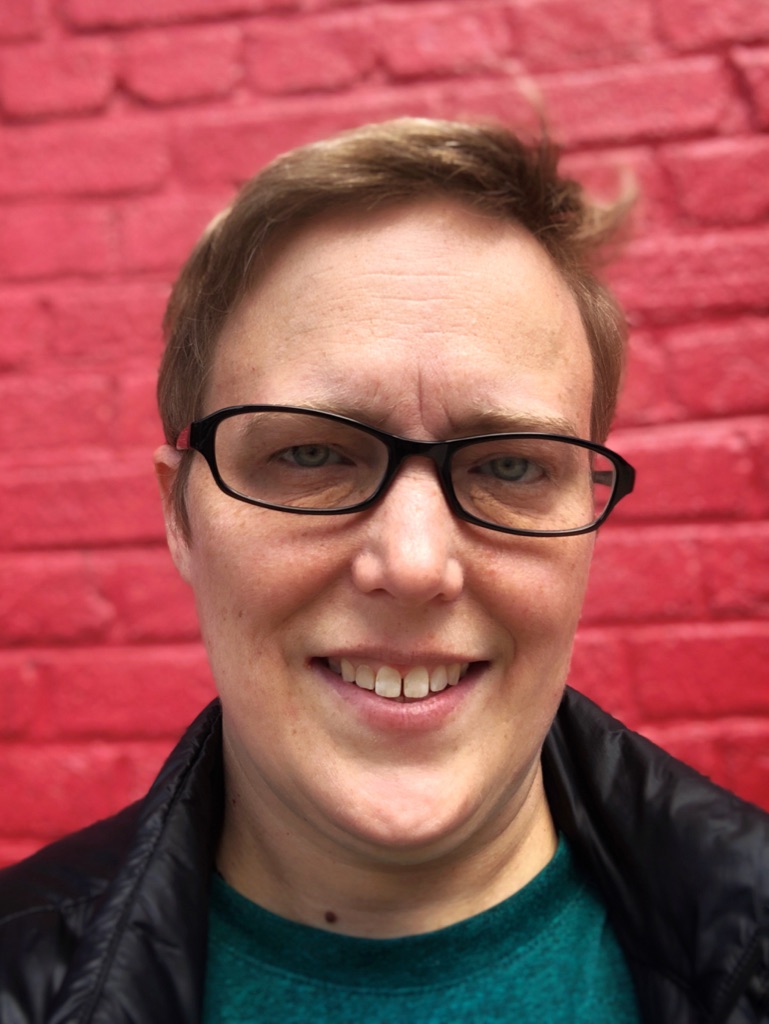 Rusa Fischer is a Restorative Justice Practitioner, Mediator, and Community Organizer with a focus on social technologies, training, collaborative movement-building, and social justice organizing. She is skilled in identifying, recruiting, and developing community activists, RJ practitioners, and mediators; creating innovative approaches to restorative and conflict resolution processes; and conducting oral histories, participant observation, and field research.  Before coming to Restorative Justice, Rusa had been a longtime activist/organizer with time spent in various social justice movements ranging from immigrant rights, LGBTQ, anti-racism, labor, and anti-globalization. She began her restorative journey through field research on the topics of restorative justice, reconciliation, impacts of neoliberalism, and the politics of memory in Argentina, South Africa, Chiapas, Mexico, Australia, and New Zealand.  She has a B.A. in Psychology with a minor in Communications from Antioch College. Rusa is currently focused on helping to build an accessible and inclusive restorative movement in NYC, integrating RJ principles and practices into social justice organizing and the creation of third places.  Rusa joined Morningside in 2021 with the goal of bringing all of her RJ experiences into school communities.  In her spare time, she is a cinephile, pool shark, DJ, and professional dog walker. Originally from Cleveland, she currently resides in Brooklyn.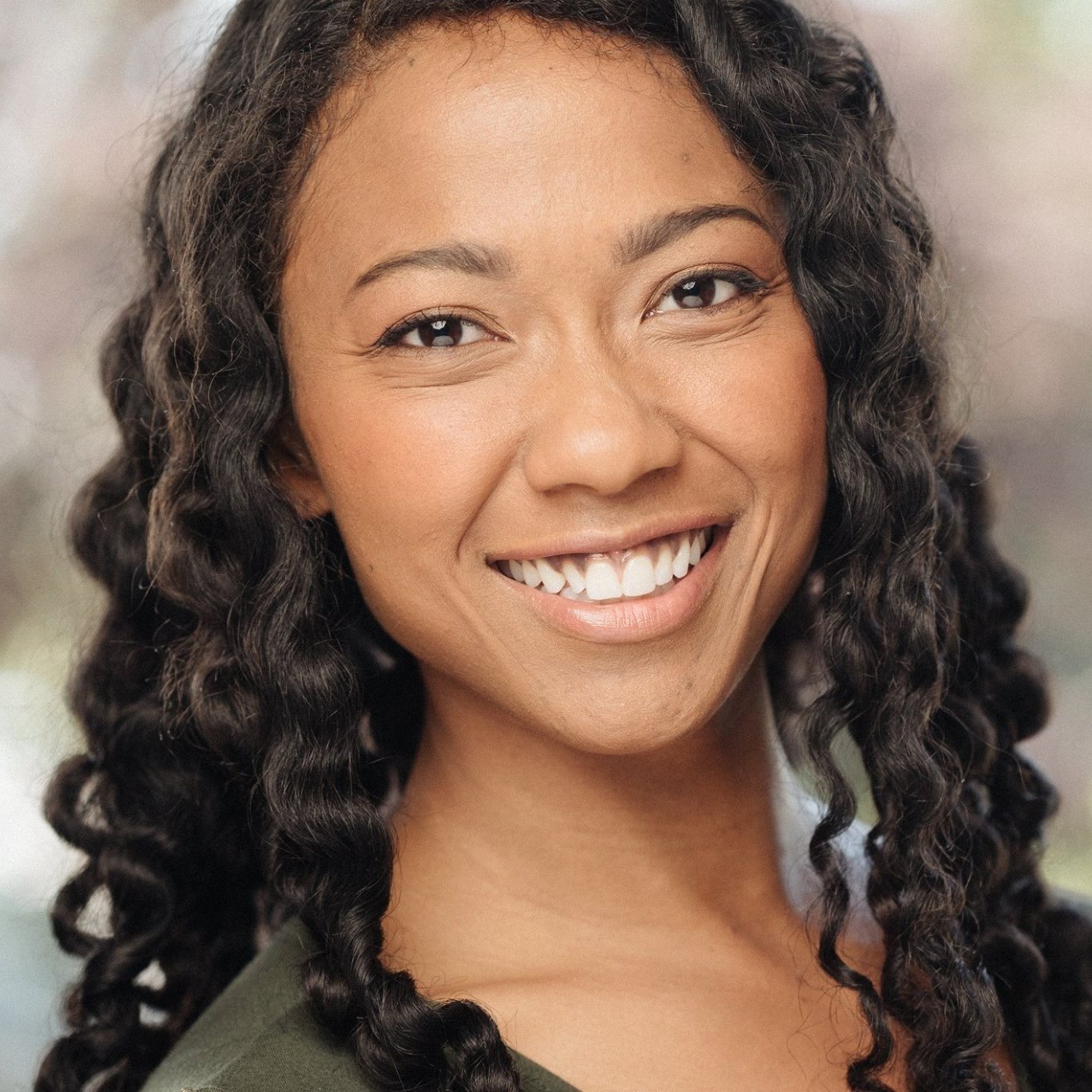 Makeda Gershenson is a certified youth life coach and emotional intelligence educator. She's been working with Morningside Center as a staff developer since 2016. A passionate youth advocate, she supports students in finding their voices in personal expression.
Her independent firm, Mosaics In The Making, serves individuals and organizations around the world by introducing techniques of mindfulness and emotional intelligence that help navigate our increasingly complex world. She also trains teachers nationwide as a Guide through Project Wayfinder, an innovative purpose-learning curriculum designed at Stanford D school. Makeda's collaboration with Milwaukie High School's after-school program was awarded the inaugural Yale Center for Emotional Intelligence Changemakers Award in 2016. 
Born and raised in Anchorage, AK, Makeda is an avid lifelong learner. Her personal pursuits include unique experiences as a professional performing artist and former Enrolled Agent. Makeda holds dual bachelor's degrees from Stanford University as well as a master's degree from the Stanford Graduate School of Education.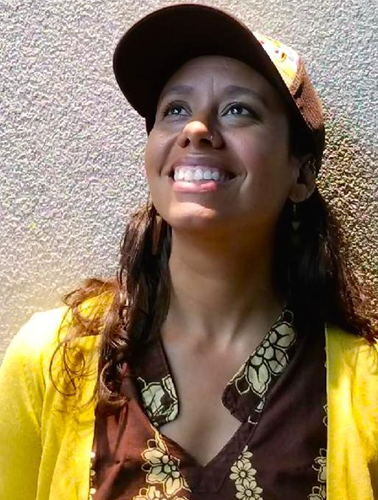 Adriana Guzmán is a first-generation American and Queens, New York native. Her foundation in multiculturalism instilled a spirit of global citizenship at a very young age - prioritizing humanity while transcending geographically and politically imagined borders. This essence has carried through in her work as a Facilitator, Visual Artist and Creative Educator. Adriana received her BFA in Graphic Design and Art Education from Pratt Institute, and an MFA in Intercultural Service, Leadership and Management from The School of International Training. She has worked with students and adults of all ages, facilitating creative & restorative journeys of self-reflection and active hope, integrating a social justice lens.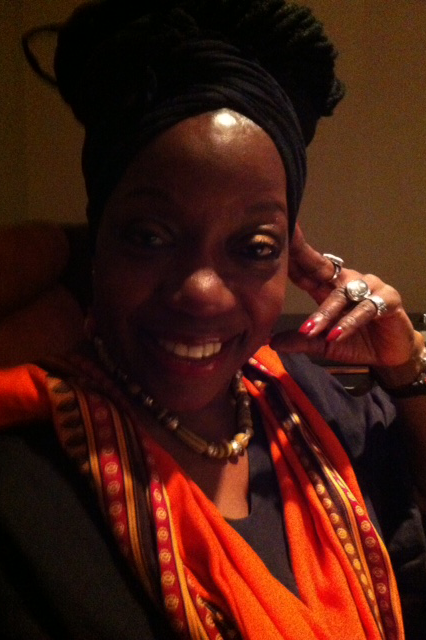 Janice Marie Johnson joined Morningside Center in 2007, and has provided training and coaching for teachers in schools across the city in a range of Morningside Center programs. She participated in the randomized control trial of our 4Rs Program. Janice came to Morningside Center through her daughter, who had been invited to a week-long training to become a peer mediator at her school. Janice initially nixed the opportunity. Thankfully, she eventually relented. Before long, Janice became so excited about the program that she visited Morningside Center, learned the methodology, and started working in the field. Her interest deepened. She earned a Masters in Conflict Transformation (Skidmore College) and a Doctorate in Multi-faith Ministry (New York Theological Seminary). Janice is a curriculum developer who is deeply committed to intersectionality and multiculturalism. She is also a consummate student who always learns much from her students across the generations.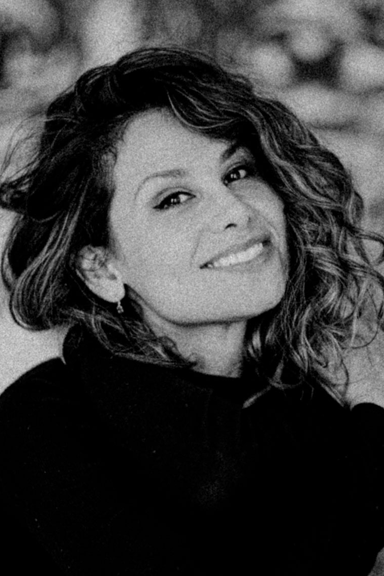 Iris Laurencio has been with Morningside Center for eight years. She has trained hundreds of NYC teachers in restorative practices and social emotional learning and has supported after-school directors and staff in integrating SEL and racial equity into their programs. She has also led dozens of workshops for teachers and guardians, helping them engage in brave conversations about race and promoting strategies for emotional well-being, both in young people and in themselves. Iris has extensive international experience as well, including two years in Indonesia teaching cross-cultural communication at the University of Malang, and three years of service with the Peace Corps, for which she worked as an education volunteer in the Dominican Republic. She was also a language teacher in Chicago's public school district. Iris holds a B.A. in Spanish Literature, and master's degree in Cross Cultural Communications and TESOL.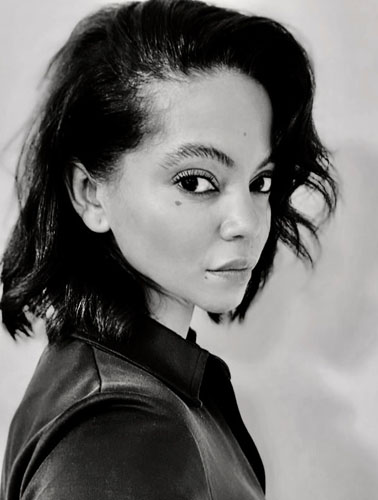 Mariel Lemair has worked with Morningside Center since 2011. As social and emotional learning coordinator at our PAZ after-school program at PS 24 in Sunset Park, Brooklyn, Mariel recruited, trained, and supported teams of young peer mediators to resolve conflicts among their classmates. As community liaison manager at PAZ, she facilitated weekly SEL workshops for parents and created a safe space for parents and teachers to engage in important conversations about racism and the emotional wellness of their children. Since 2019, Mariel has been a Morningside staff developer/trainer. Mariel has also worked as a public relations consultant, including for UN youth art initiatives.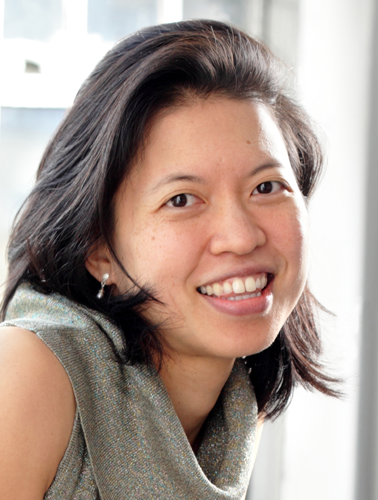 Beata Moon joined Morningside Center as a staff developer in 2021. She was recipient of the International Teaching Artist Collaborative (ITAC) grant and traveled to Seoul, Korea in 2019 to work with the El Sistema-based Orchestra Dream in Seongbuk and its teaching artists. She has facilitated conversations about race and restorative justice and believes in the power of music and the arts to heal and work towards social change. Since 1997, she has worked with students, teachers and administrators in and around NYC as a teaching artist for Lincoln Center Education (formerly Institute) where then philosopher-in-residence, Maxine Greene, shaped the training of teaching artists to use the arts as a way to cultivate learning and growth to foster social imagination for a better world.
 
Lauren Neidhardt has been a Staff Developer with Morningside Center for three years. She comes to this work with more than fifteen years experience working with children and schools. Lauren earned her undergraduate degree in Public Policy from Hobart and William Smith Colleges and holds a Master's in Social Work from Ohio State. She is deeply passionate about the value and importance of education and is dedicated to supporting schools to equitably meet the needs of all students.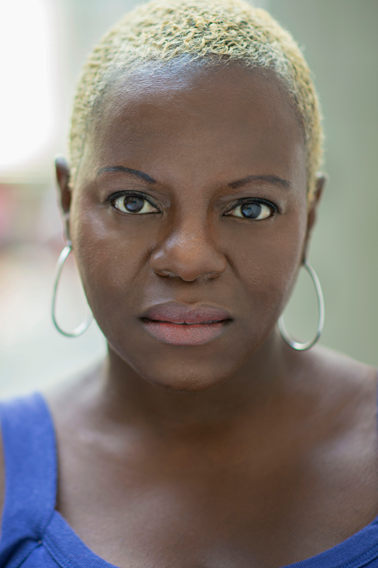 Angela Polite started at Morningside Center in 2018. In addition to her work at Morningside Center, Angela has worked as a teaching artist for the Center for Arts Education, where she developed lessons plans, collaborated with teachers in implementing arts curricula, and worked to engage young people in critical thinking and activism by exploring historical and current events. She has also served as a teaching artist at Lincoln Center's Open Stages Educational Program, the Harlem Children's Zone, and at Community Works, where she designed and facilitated a 10-week workshop on the history of Black music from slavery to the Harlem Renaissance.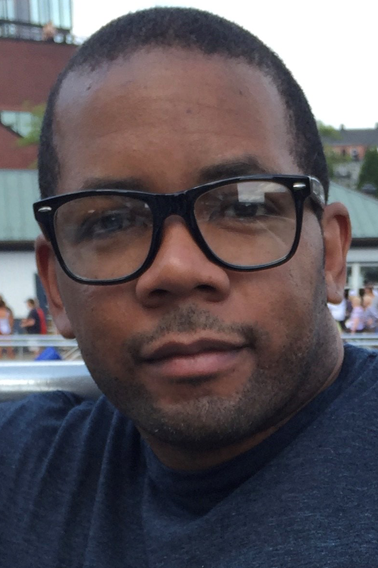 DaRon Ross currently supports educators as a staff developer with Morningside Center. Previously he served as Deputy Director of Universal Golf Association, an nonprofit dedicated to bringing the game of golf to urban Chicago youth. DaRon was also a co-teacher at Hyde Charter and N'taki Taliba middle schools. He was lead instructor for the Young Playwrights Theater youth summer program in Washington, DC, and many moons ago, a lead counselor for the YMCA. DaRon holds a degree in urban Economics from Hampton University, and he dedicates his skills and experience to helping solve issues that currently plague our urban communities.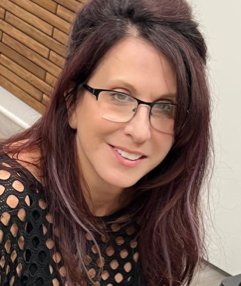 Ava Schlesinger is a Licensed Clinical Social Worker and Supervisor in NY and NJ; an adjunct professor at NYU's Silver School of Social Work; an interfaith minister; and a non-profit management consultant. Ava is trained in and embraces the practice of Restorative Justice circle keeping and practices, especially as it is applied to educational, nonprofit, and HR settings and circumstances. She received her BFA from Parsons School of Design and both her MSW and MPA from New York University. Ava was ordained as an interfaith/interspiritual minister by One Spirit in 2012. Ava's expertise over the last 30 years has been focused on holistically addressing the short- and long-term symptomatology and human and community costs associated with different aspects of individual and systemic trauma and violence. This work has informed her depth of commitment to social movement and change and was the inspiration for her to begin developing programs and curricula to support non-profit organizations with their management and training. She has had the privilege to work locally and nationally, traveling to Thailand, Cambodia, Liberia and India on working missions in her pursuit of discovering how to best be of service. Through her work, education, travels, and subsequent years of spiritual practice, Ava has come to deeply resonate with the understanding that our human family is borne out of holy oneness. She is fully guided by the precious, radical, abundant love of Spirit, and is certain the shadows of hate, fear and violence hiding in the recesses of our humanity will ultimately be illuminated by this infinite love.
Jenny Seaquist has been working with Morningside Center since 2014 and delights in coaching teachers and working with youth on SEL curriculums.  Currently she is a staff developer with the i3 project supporting SEL, Restorative Discipline practices and Racial Equity conversations in schools.  For over 35 years she has been developing and facilitating SEL and theater art residencies for ages 5 to 94 and professional development for educators in Child Development, Behavior Management, Conflict Resolution and Arts Integration. Clients include PASE, NYC Mission Society, Sports and Arts Foundation, CAMBA and the Boys and Girls Club.  In addition to developing literacy, SEL and Arts-in-Ed curriculums for NYCHA and Phipps Community Development Corporation, she is an advisor on the NYC Theater Blueprint and a contributor to the Phillip Morris national Sidewalk curriculum.  As Education Director for Plays for Living and Foundation for Children and the Classics she oversaw collaborations with TASC's AIDP programs and NYU's Tisch drama school internship program.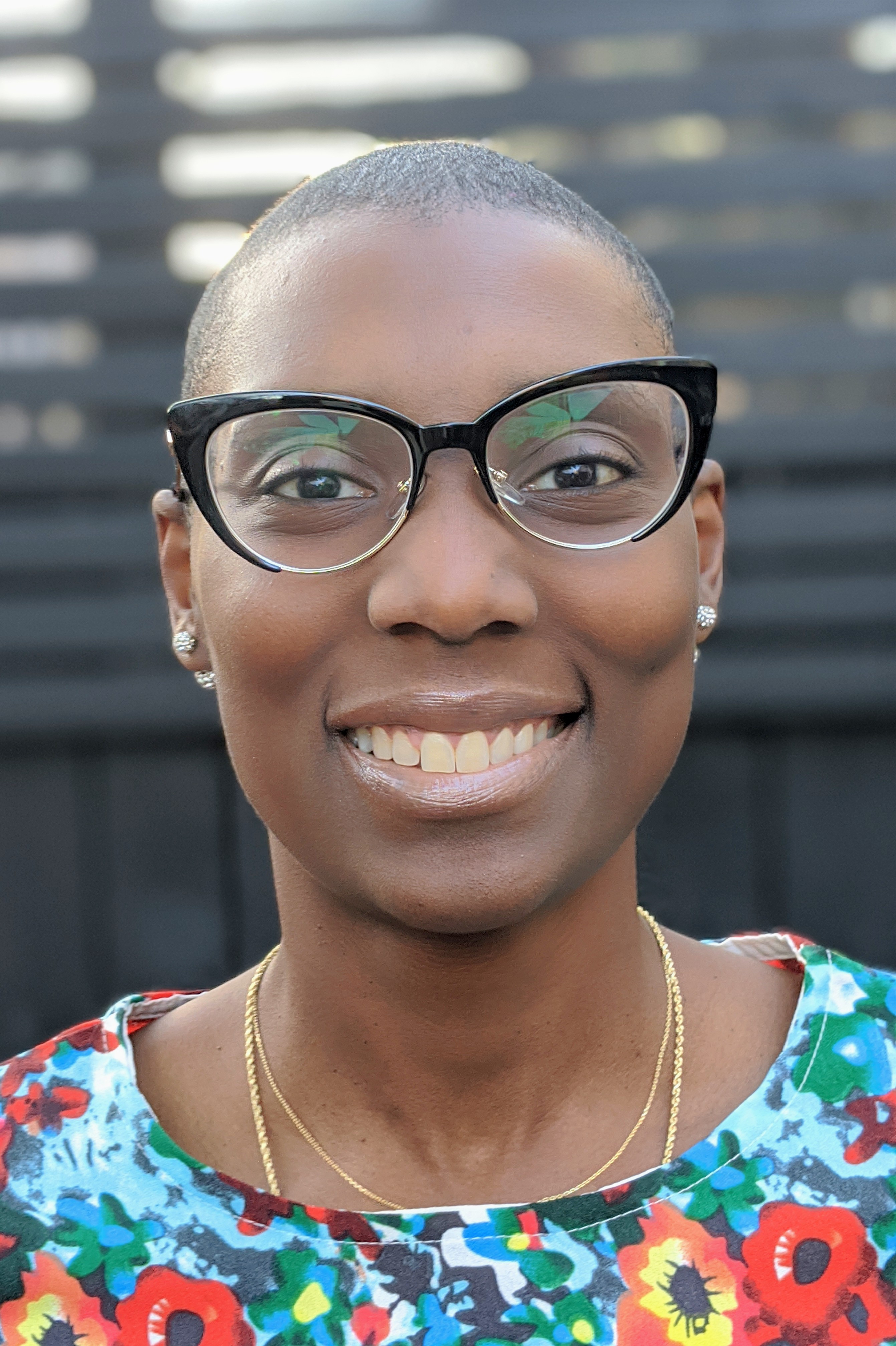 Nicole Lavonne Smith-Johnson is a restorative justice practitioner, coach, and trainer who specializes in anti-racism, racial justice, and equity and diversity training and consulting. She now brings her expertise and focus on culturally responsible education to her work as a Morningside Center staff developer and lesson writer. Nicole was a New York City educator for two decades, teaching English, environmental science, and capoeira. She holds a Masters in Urban Planning and International Development from New York University and a Bachelor in Psychology from Howard University. She lives in Brooklyn, New York, with her husband and two sons.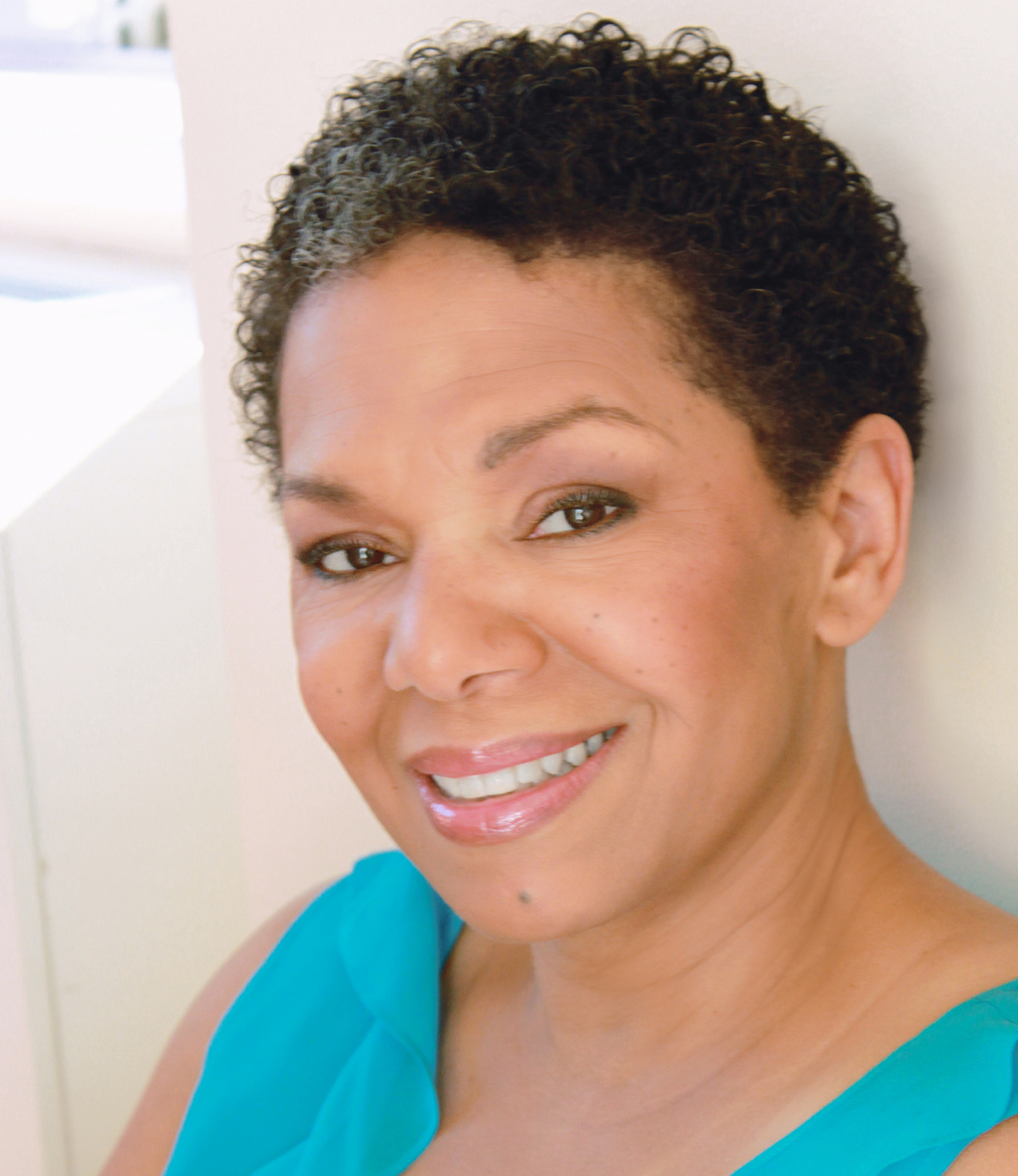 Laurine Towler, staff developer, started working with Morningside in 2018. She is also a teaching artist in theatre for Lincoln Center for the Performing Arts, Lincoln Center Theatre, The Roundabout Theatre Company, and Symphony Space, where for decades she has tried to bring a social justice lens to her teaching, whenever possible. Long interested in restorative practices, Laurine is delighted to have found her way to Morningside. Laurine is a professional actor and holds a BA in History from Stanford and an MFA in Theatre from the University of California, San Diego. She is also an activist.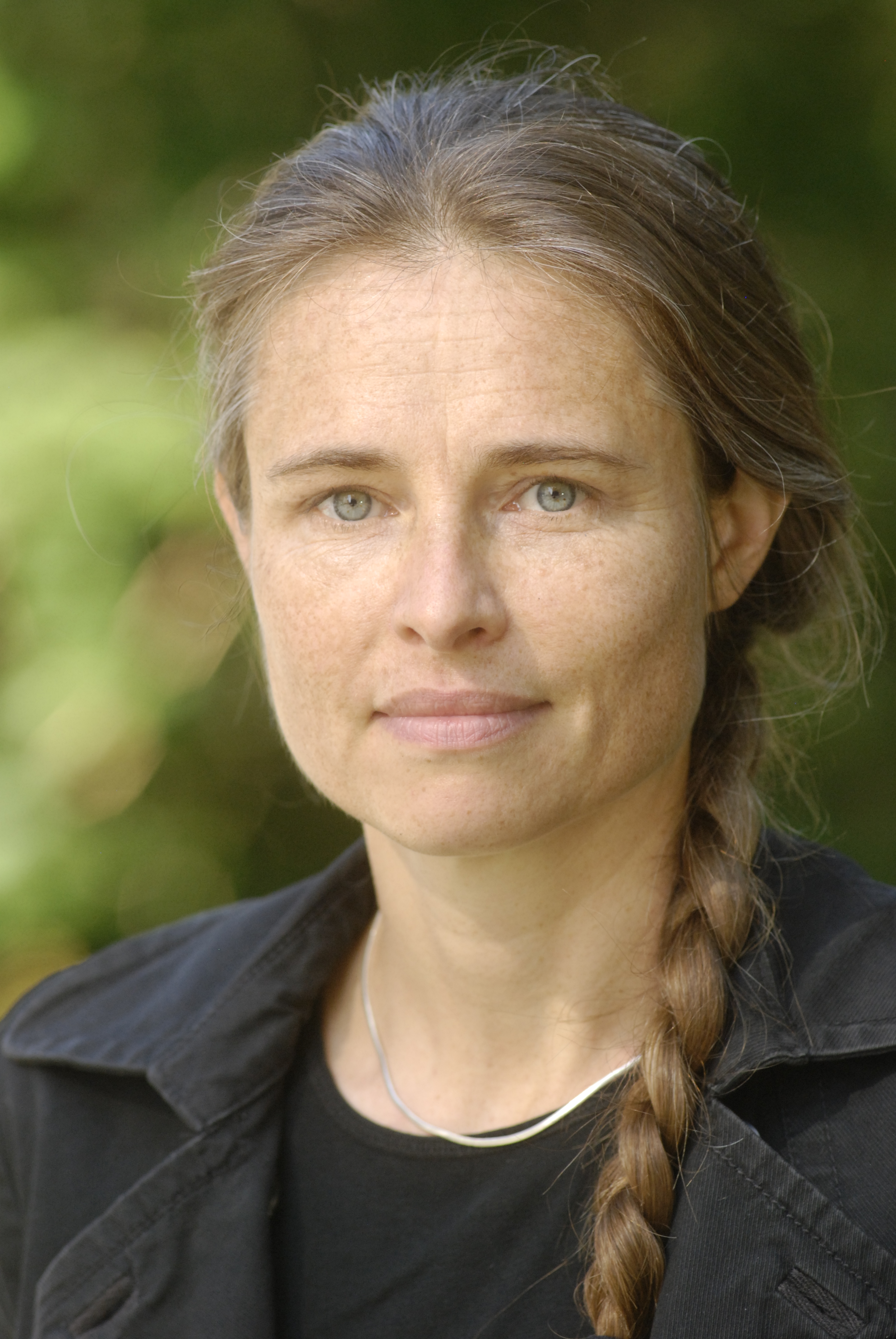 Marieke van Woerkom has been an educator, facilitator, curriculum developer, and writer for 25 years. She is committed to equity, social justice, hope and healing, which guide both her professional and personal life. Marieke has trained and coached thousands in the U.S. and beyond, in social and emotional learning, restorative practices, equity, anti-racism, trauma sensitivity, and healing centered engagement. Marieke is an expert facilitator and circle keeper, who creates collaborative spaces where people can share their personal stories and perspectives, unpack their biases, address personal and systemic harm and promote hope and healing.  In 2006, she started her work with Morningside Center as a staff developer, curriculum writer, and project manager. She has contributed SEL and social justice-focused lessons to the TeachableMoment website for over 10 years, writes regularly for Edutopia on restorative practices and healing-centered engagement ,and contributes to Morningside blogs on circle keeping at In the Circle and Ask the Keeper. Marieke holds a double Masters in Cultural Anthropology and International Relations from the University of Amsterdam, with a specialization in group identity and intergroup relations.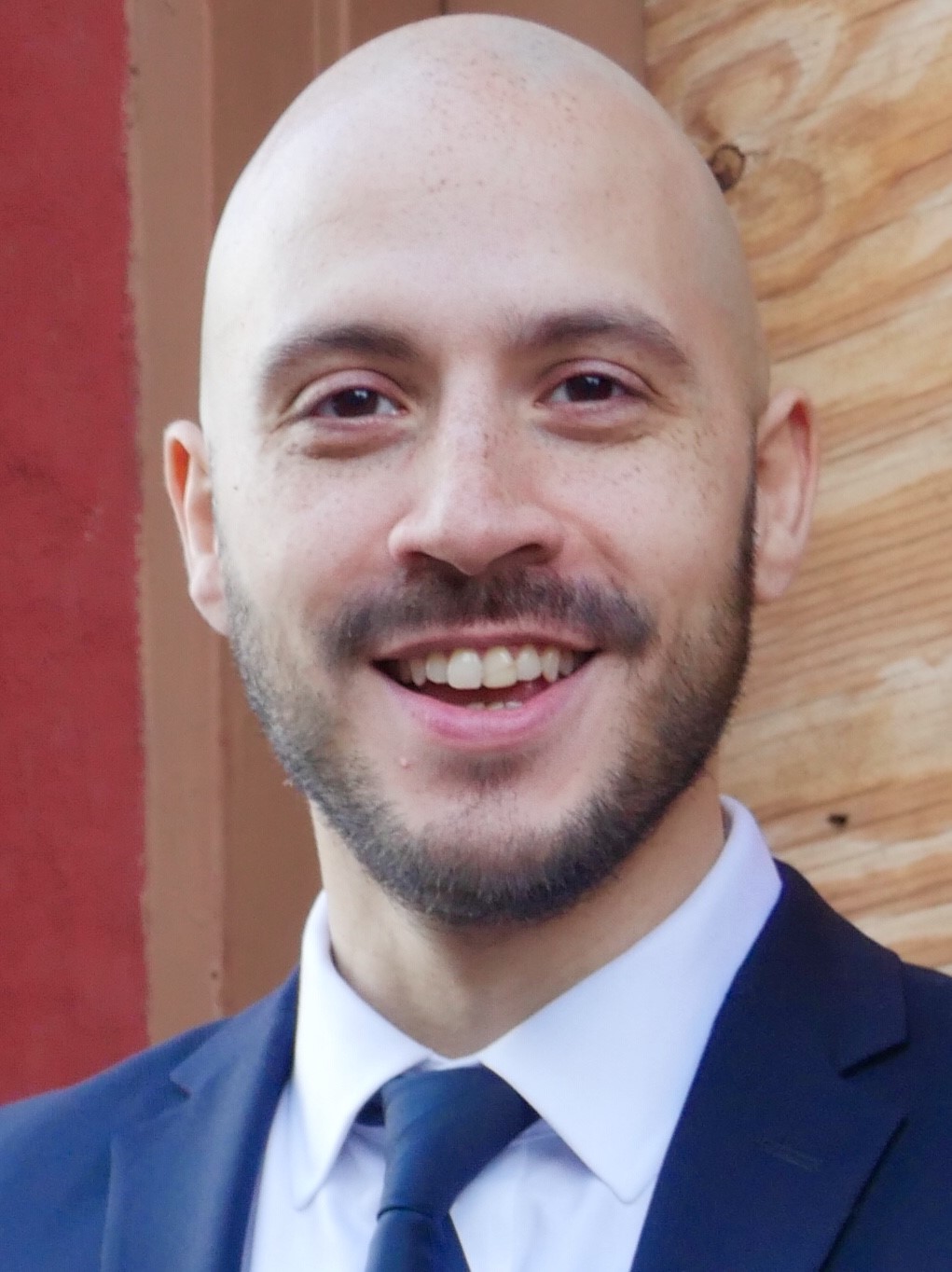 Nabil Vinas joined Morningside as a Staff Developer in 2017. He's facilitated trainings for DYCD and Restore 360, and has been coaching on-site at middle and high schools in Harlem and the Bronx, including Alternative Learning Centers. Before coming to Morningside Center, Nabil worked on the Transformative Justice Team at the Bronx Academy for Software Engineering, and was a teaching artist with local youth through Free Arts NYC and The Seven Collective, which he co-founded after graduating from The City College of New York. With a focus and passion for empowering his hometown communities in New York City, his past work has also included facilitating a filmmaking program at The Cinema School in the Bronx, volunteering with iMentor and the Community Word Project, and teaching acting to adults with the Independent Film School.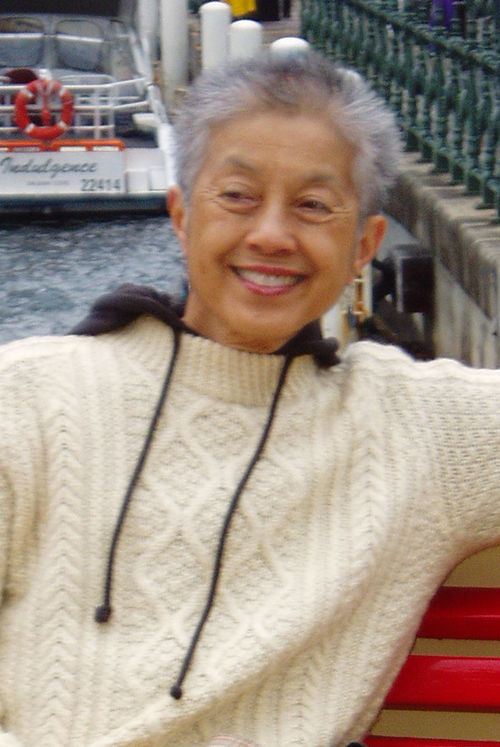 Elizabeth Miu-Lan Young has been a staff developer with Morningside Center since 2010. She is currently a lead trainer for our Restore360 Program. She is thrilled to bring restorative practices to public school teachers and administrators who are committed to learning, teaching and modeling social and emotional learning competencies and building community among staff and students. Liz is an entrepreneur specializing in diversity and cultural competencies training. She has been active in the New York City Asian community for the past 40 years as the first director of Project Reach youth program, co-founder of the Chinatown Health Clinic, and adjunct professor of Asian American Experience at Hunter College and the University of Southern California. She has presented workshops for affinity groups of color at Fortune 100 companies, and trained administrators, faculty and students at Harvard, Yale, Columbia, New York University, and Princeton, among others. She has also brought her expertise to East Timor, Indonesia, Hong Kong and Kenya. She is a graduate of the University of California at Berkeley.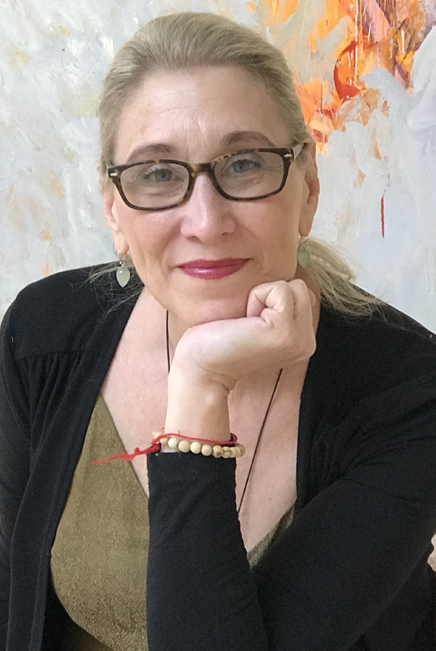 Marisa Zalabak is an educational psychologist, curriculum developer, school climate specialist, teaching artist, and researcher for arts-based social and emotional education programs. Marisa has worked for more than 30 years with NYC public schools (k-12), arts education programs, and as an advocate for community mindfulness, restorative justice, and anti-violence initiatives. Marisa is pleased to be working with Morningside Center as a staff developer and as part of Morningside Center's My Teaching Partner Project with researchers from Fordham University.