"I ask you to reimagine. So here I am at almost fifty, and I am forced to reimagine in the most powerful way possible – and I ask you, all of us, how can we reimagine?"

- Jodie Patterson, Keynote speaker at the Black Lives Matter at School Week Early Childhood Symposium 
---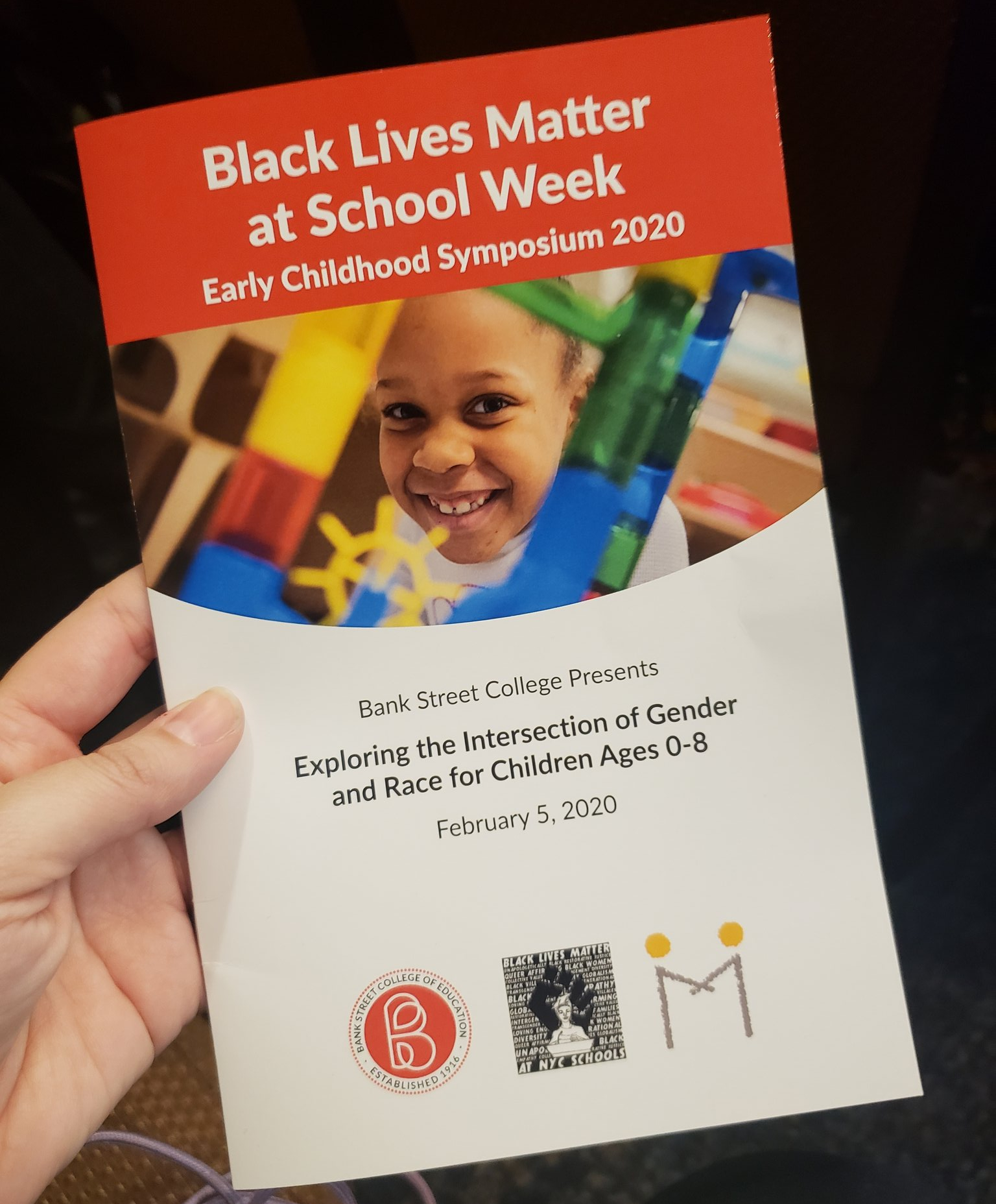 I have never been one to focus on Black History Month, as I was raised in a family that believes Black history is AMERICAN history and that it is all day, every day. The same for Women's History Month. 
And yet, this time of year is always significant for me. While I began developing a political consciousness in childhood, I was in my twenties when I dug deep into what is often referred to as Black Feminist Thought: the work and writings of Audre Lorde, Barbara Smith, Angela Davis, bell hooks, Gloria Anzaldua – all foremothers of the concept that Kimberle Crenshaw would later coin as "intersectionality." This way of thinking spoke to me. It helped me make sense of the world and my place in it as a white, cis, feminist anti-racist with deep ties to African American and queer communities.
So when Morningside Center had the opportunity to partner with Bank Street's Center for Culture, Race & Equity (CCRE) in their Black Lives Matter at School Week Early Childhood Symposium, I jumped!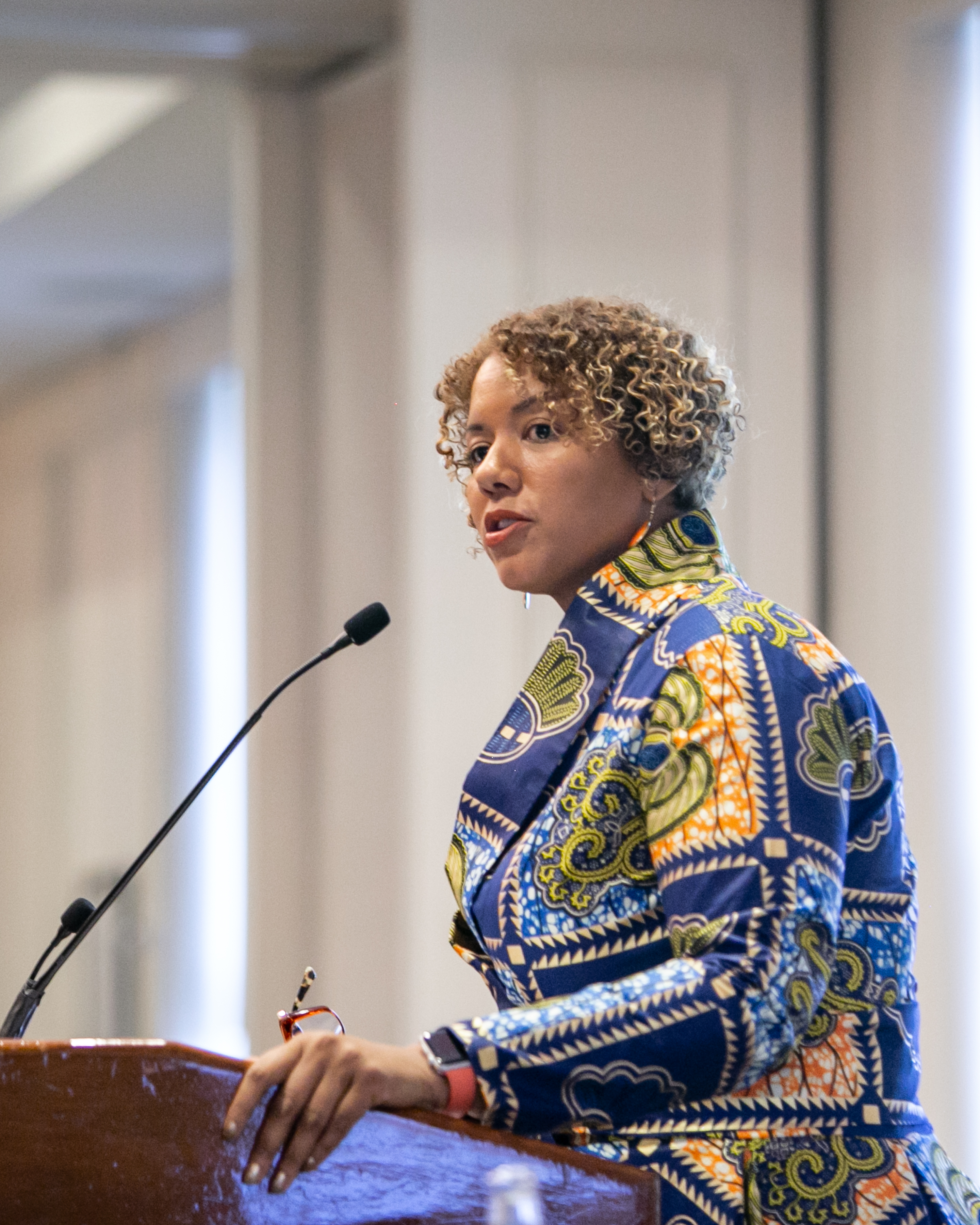 I loved how Takiema Bunche-Smith, executive director of CCRE, started us off: This is an event, she declared, that will "center Black childhood and Black joy!"  It was also an event that invited me and all of us to see intersections of race, class, gender and early childhood in new ways. (If you're sorry you missed all this, the good news is that you can watch the symposium here.)
CCRE's team, led by Takiema and long-term educator Zipporiah Mills, did an outstanding job in the program design, along with Morningside Center's Daniel Coles. We began with a keynote from author Jodie Patterson. Then Akiea Gross, founder of #BlackTeachersMatter and Equitable Schools, moderated a panel that included facilitator, scholar, and community organizer Megan Pamela Ruth Madison; Swarthmore Assistant Professor Joseph Derrick Nelson,  whose research examines race, boyhood, and education; and Laleña Garcia, a kindergarten teacher and gender and sexuality trainer. (They're pictured here.) 
I hope you will watch Jodie Paterson's keynote and, if you haven't already, read her extraordinary memoir, The Bold World. 
I also want to offer a few reflections on the insights Jodie shared, and the request she made of us, especially those of us who work with or live with children.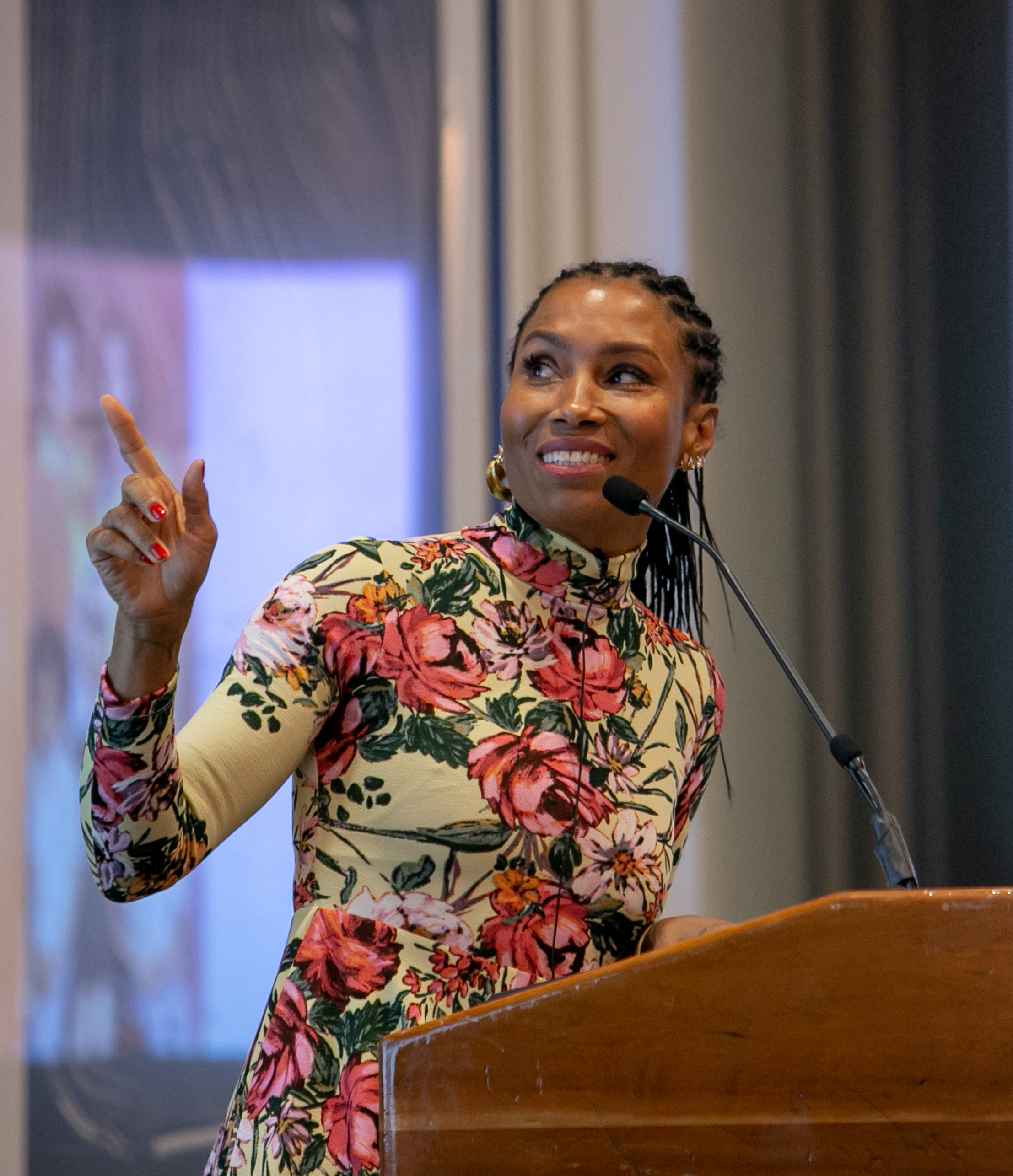 Being a "culture shifter," Jodie believes, is about change: "See it, embrace it."  In order to change, she said, "we have to see people we don't see, all the people." She offered that as a Black woman she has experience in a kind of "seeing" that comes from being both Black and female. Yet she was a mother who struggled to see her own child. "As straight folks, cis gender folks, we don't see queer folks, LGBTQ folks, gender nonconforming folks, intersex folk," she continued.
What was striking to me about Jodie's candor was that she herself came from a long line of change makers, and yet it was her three-year old trans son who really made her embrace the call for change. Her father raised Jodie and her sister to "Dream forward, reimagine." And now she was forced to "reimagine my daughter as my son," she told us. "I needed to reimagine my Black child – my transgender Black child."
One of the concepts that I found most moving was Jodie's clarity that this journey of reimagining, of being a "culture shifter," was never about "fixing" her child. It was and is about fixing herself. For her, that meant fixing her "friends group," the school, the organizations she supported – making sure the speaking engagements she accepted were in places that support women, Black people, and queer people.
This made me  pause, to ask myself, How can we embark on a journey where we "fix" ourselves?
At Morningside Center, this has become our collective work. How do we best support white educators, for example, to embrace an understanding of power, privilege, implicit bias, and white supremacy, without the usual "white fragility" that Robin DiAngelo has so aptly named? How can we support teachers in ensuring that all their students are seen with their unique gifts, cultures, and identities? As Jodie Patterson spoke, I heard an honesty and a vulnerability that asked us to do better, yet was grounded first and foremost in asking the same of herself. 
After the panel we all shared a meal and then broke into small discussion groups that were both energetic and thoughtful. We grappled with the issues raised; we focused on ways to develop empathy, community, and connections.  But we all kept coming back to Jodie's central theme of reimagination. 
Akiea Gross ended the small group they led by stating, "We need more accomplices, not just allies!" 
So now, I continue to ask myself, What do we each need to do to be "accomplices" for transgender Black students like Penelope, Patterson's son? How can we as parents and educators be "culture shifters" so that we are supporting our children, our students, and our community? It's been a month since the symposium, and those questions, that call to action, still grips me.