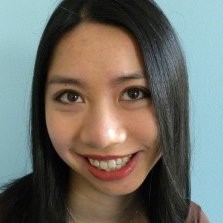 Doris Lo has over 15 years of experience in nonprofit organizations and in the field of education.
She worked for eight years at Morningside Center, where she managed contracts and supported our after-school programming. Before that, Doris was a program associate for the Initiative for Social and Emotional Learning at NoVo Foundation. She was also an educator at the Lower East Side Tenement Museum ,where she taught the history of immigration in the Lower East Side and guided public dialogue to build empathy and appreciation of immigration stories through personal connections.
Doris holds a M.S. in Childhood Education from Hunter College, and Bachelor's degrees in Environmental Studies and Classical Studies from Union College in Schenectady, NY.