Dr. Mamzelle Adolphine joined the Morningside Center team of staff developers in 2017. She is an adjunct professor at the American College of Education and has over ten years of experience as a public school teacher and as a trainer. 
We asked Mamzelle what brought her to this work – and for her reflections on working with young people and teachers.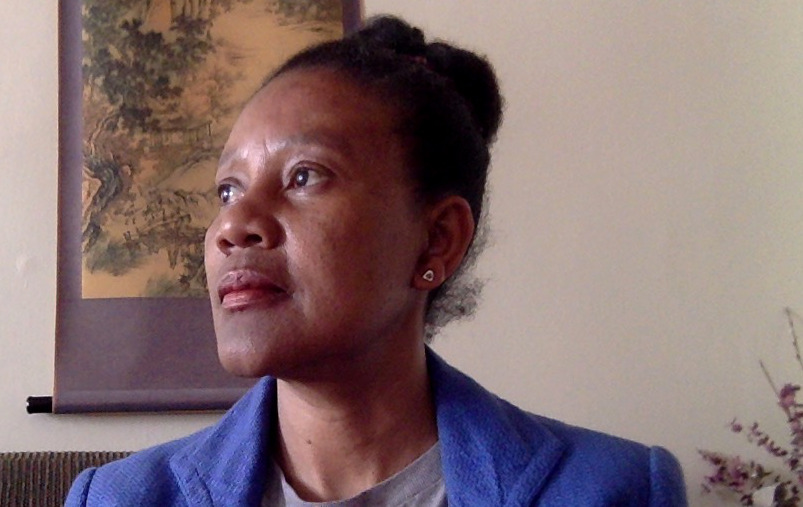 What brought you to this work?
Various forms of oppression prevent individuals, both children and adults, from having a voice – that is, from being able to express opinions, thoughts and feelings. This results in emotional implosions and explosions that negatively impact individuals, organizations, and society as a whole. I believe that courageous conversations can lead to actions that address oppression in its myriad forms. Hence my interest in this type of work.

What do you most love about it? What is most challenging about it?
When doing the work, it is always a joy to experience the eagerness and the freshness that students bring to circle discussions.  I remember one moment in particular. With the talking piece in hand, a student, imitating her teacher's demeanor and voice, reminded the other students who were talking that she had the talking piece and so she was the only one who should be speaking. All of the students became quiet, looked at her and then peals of laughter (which included the student) filled the classroom because they recognized that the student had given a great imitation of their teacher. 
Then, there are the challenging moments. One of the most challenging is accepting that sometimes you cannot act, you can only listen.

Do you have any helpful suggestions to offer educators right now?
Educators also face a number of challenges, especially at this time. To help maintain their well-being, one thing educators can do is to indulge in moments of silence at some point during the day. Being silent is an effective restorative practice.  A great book to read on this is: 
Silence: The Power of Quiet in a World Full of Noise by Thich Nhat Hanh.
Has this work changed you? If it has, how?
Reflecting on my experiences, I would say that the work has strengthened my resolve to counteract oppression.