Morningside supports after-school programs in integrating social and emotional learning and fostering social responsibility in their work with young people.
Our three PAZ after-school programs serve about 500 K-8 students in Brooklyn and the Bronx. Each year, we also provide workshops for hundreds of staff from other NYC after-school programs. 
Evaluators from New York City's Department of Youth and Community Development rate the quality of our PAZ after-school programs as "far above standard" in program practice, compliance, and administration.
Surveys of after-school students engaged in our C Squad curriculum found increased levels of trust, empathy, optimism, critical thinking, perseverance, and academic motivation.

After school is a great time to help young people develop and practice their social and emotional skills – and their sense of social responsibility. Morningside Center supports after-school programs in two ways: 
We facilitate engaging workshops on social and emotional learning (SEL), restorative practices, and equity for the staff of after-school programs that are part of NYC's Department of Youth and Community Development (DYCD).
 
We operate our own after-school program that focuses on social and emotional learning and equity.
 
SEL Workshops for After-School Staff
Morningside Center offers hands-on workshops for the staff of NYC after-school programs. Our workshops model and demonstrate interactive approaches staff can use with youth to build their social and emotional skills, foster awareness, and encourage leadership. This includes:
fun gatherings and games to open and close workshops
establishing community agreements
using small groups, pair-shares and other engaging formats
group-building activities
group problem-solving strategies
using teachable moments to bolster the SEL skills that young people are learning
relating SEL skills to arts programming, to sports, and to other program elements

PAZ After-School Program
Morningside Center partners with PS 24 in Brooklyn to run an exemplary after-school program called PAZ (PAZ stands for Peace from A to Z.)
The PAZ program combines a rich menu of after-school activities (including the arts, science, sports, community engagement, and academic support) with a strong focus on building social and emotional skills and fostering a sense of social awareness and social responsibility.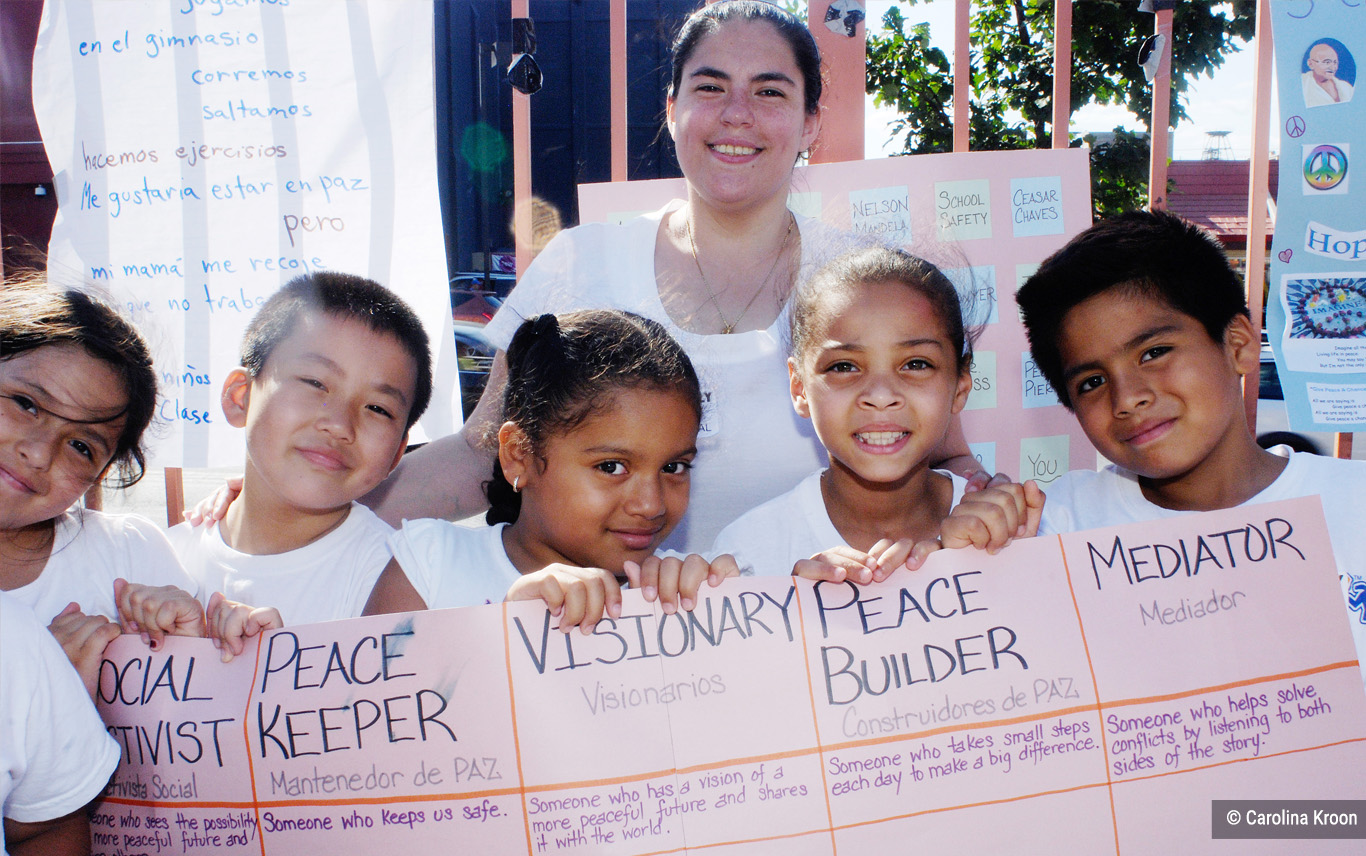 Our PAZ after-school programs help young people in Brooklyn and the Bronx build their social and emotional skills, do better academically, and have fun!  

Every PAZ program engages students in the arts, physical activity (from dance to sports), and community engagement projects.  Students also get lots of homework help.

Morningside Center shares what we've learned about fostering social and emotional learning in after school through workshops for staff from after-school programs across New York City. 
Testimonials
I have been in PAZ for four years and I love it. I am leader in mediation. I would like to be able to visit the program after I graduate and volunteer.

Christopher, 5th grade

PAZ is really important  to me because I get to help first-graders and kindergartners with their homework. I also get to learn new things and express myself.

Daniela, 5th grade
Stories and Voices
Leaders of a network of after-school programs in Nashville wanted to find out what it would take to
Jon, an 8th grader in our PAZ After-School Program at PS 214 in the Bronx, wrote this poem as part of a PAZ project leading up to Martin Luther King Day.