School Services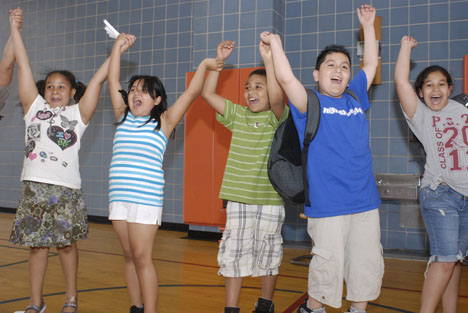 Playing cooperative games at PAZ Afterschool Program, PS 24, Brooklyn 
Photo © Carolina Kroon
Through our school-based programs,students develop life skills in relating well to others, standing up to bias, and thinking critically about the big issues of the day. Teachers get tools for promoting social and emotional learning and building community in their classrooms. And school leaders get support to help them make their school a model for social and emotional learning.  
For more information see: FAQ: Social & Emotional Learning and The 4Rs
Morningside Center works flexibly to meet the needs of schools. For more information, please contact us.
Social & Emotional Learning