NEWSLETTERS
Morningside Center SEL Newsletter
Our Morningside Center SEL Newsletter will keep you up to date on the field of Social & Emotional Learning and the work of Morningside Center for Teaching Social Responsibility.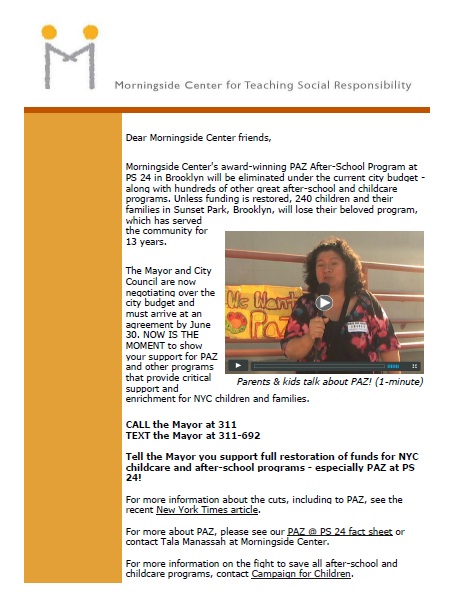 ---
TeachableMoment Bulletin
Our TeachableMoment Bulletin  will give you links to the latest classroom activities on current issues available on Morningside Center's TeachableMoment.Org website.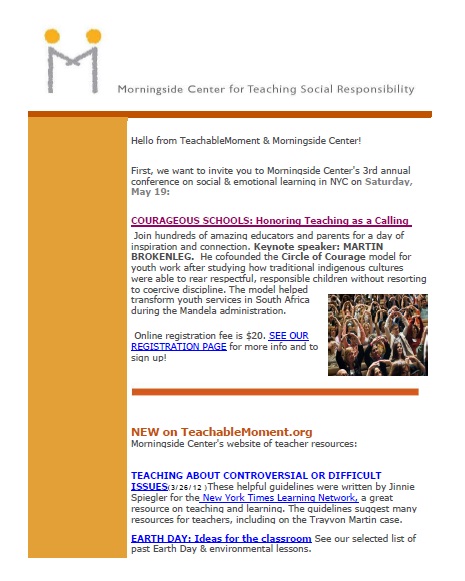 ---
Print Newsletter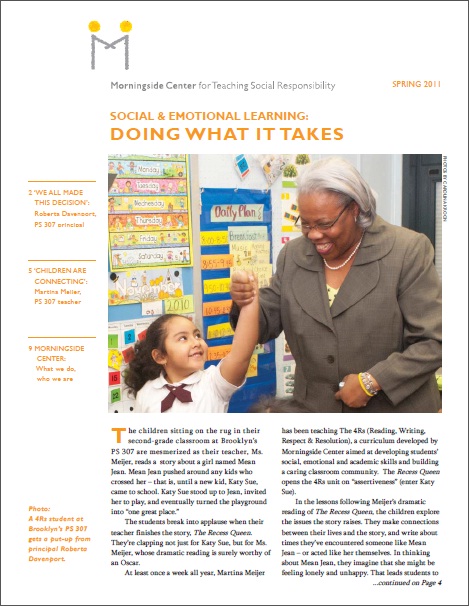 Social & Emotional Learning
"Intelligence plus character―that is the goal of true education."
― Martin Luther King Jr.
Five activities to help you and your students reflect on the year and look ahead to next year. t.co/HW9JhXmHPP
NY principals: Why new Common Core tests failed t.co/JElp5VLX7t
Chicago School Closings Vote: Board Of Education Votes To Shutter 50 Public Schools t.co/lOE9a61rOw #CPS