NEWS
PAZ IN PERIL - AGAIN!
New York City's childcare and after-school programs - including our award-winning PAZ After-School Programs at PS 24 in Brooklyn and at PS 214 in the Bronx - are on the chopping block  - again! 
Read the full story
---
A just-released comprehensive report on school-based social and emotional learning (SEL) programs has named Morningside Center's 4Rs Program and our Resolving Conflict Creatively Program as two of the 23 most effective SEL programs in the country. The report, developed by CASEL (the Collaborative for Academic, Social & Emotional Learning),  was announced on Capitol Hill on September 20 by Reps. Tim Ryan (D-Ohio) and Judy Bigger (R-IL), leading national advocates for SEL.  
---
In their new book, educators Nancy Schniedewind and Mara Sapon-Shevin bring together the voices of those who are resisting market-driven education initiatives like high-stakes testing. Contributors include Morningside Center executive director Tom Roderick, who writes about educating the whole child at PS 24. The book is available in bookstores and
online
as either a paperback or e-book.   
---
Lauren Fardig-Diop accepts our Courageous Teacher Award
"More than Regents pass rates and how to write an analytical essay, I have always aimed to teach my students about reading, writing and communicating as a member of a society, as a member of a global population."  Read more...
---

A Message from the Executive Director
I PLAY THE RECORDER, and I'm part of an amateur ensemble. Rachel is our teacher and coach. From time to time, if we lapse into a moment of sloppy or careless playing, she'll look around at us, a twinkle in her eye, and ask, "Is that how you want to be remembered?"  Read more...
 
---
In June, the PBS NewsHour aired a moving report by producer John Tulenko featuring Lauren Fardig, a teacher at Banana Kelly High School in the South Bronx, and her ninth grade students. Through Morningside Center's NOTHING LIKE MY HOME project, Fardig brought her students "as close as she possibly could, without leaving the classroom, to the millions of people who have fled the war in Iraq and become refugees." Students responded with intense empathy. Read more...
---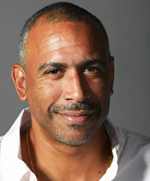 'We've got to prepare young people for life in the world we live in'
"I am in the middle of a lot of the debates going on throughout the country about education today. On one hand I am encouraged by the fact that we are focused on learning..."
---
Check out our new how-to guide for schools!
Beginning with the Children: A Guide to Creating a PEACE HELPERS PROGRAM
Our new 73-page guide describes a field-tested, step-by-step process schools can use to train and support young students (Grade K-2) in serving as "peace helpers" in their classrooms. Peace Helpers take part in workshops to develop their skills in listening, handling feelings, mediating conflicts, and leadership. Then they and their teacher establish a classroom peace corner, where students can go if they are upset or having a conflict. Peace Helpers are available to talk with their classmates in the Peace Corner or help fellow students talk out a conflict. (See Edutopia's video about our Peace Helpers Program at PS 24 .) 
Download a pdf version of the Peace Helper guide. Or, to order bound copies, please email Morningside Center's Leslie Dennis at ldennis@morningsidecenter.org.
Beginning with the Children was produced with support from the JAMS Foundation.
 
---
Our Diversity Work In the Media
As part of its documentary The New York Connection, Dutch Public TV turned its cameras on Morningside Center trainers Marieke van Woerkom and Emma Gonzalez, student diversity panel members, and a mediation session led by young peer mediators -- all part of our ongoing diversity program at Brooklyn's PS 24. See our work in action in this 5-minute video clip.
 

See Eleanor J. Bader's richly drawn portrait of Morningside Center's work in schools, focusing on Brooklyn's PS 130, in the online publication On the Issues --Beginning with the Children: To Teach Peace.
 
---
Social & Emotional Learning
"We are continually faced with great opportunities which are brilliantly disguised as unsolvable problems."
― Margaret Mead
RT @sbanchero: Chicago School board votes to close 50 schools. t.co/C20xk0xGot
Most #teens are taking calculated steps to manage their online reputations + are increasingly using Twitter + Tumblr t.co/kvtWhqQnUF
Circles use a highly structured process to create a safe space where people can share their feelings & experiences. t.co/PtZpq0ZFGl