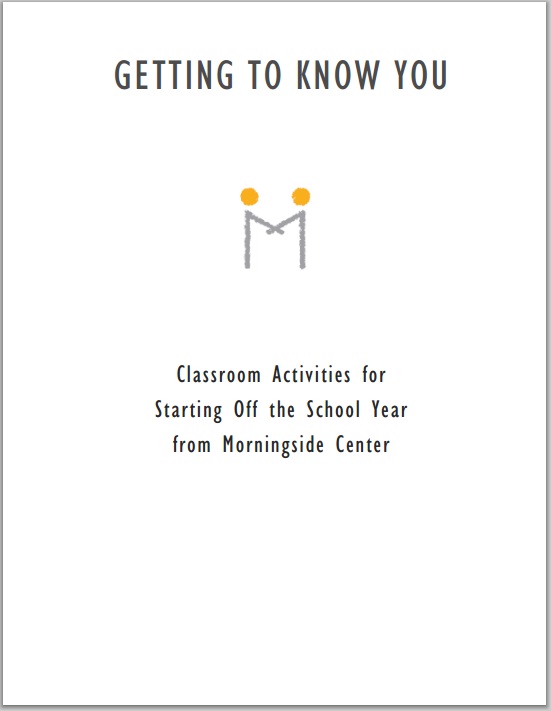 Now – the beginning of the school year – is the ideal time to establish a caring community in your classroom.
See our 28-page pdf booklet GETTING TO KNOW YOU  for a wide range of  activities will help you use social and emotional learning strategies to get the year off to a good start.  Also check out the stand-alone introductory and community-building activities below from the TeachableMoment section of our website.  
We hope you and your students have a great year!